Title:
Milan's innovation district takes shape
First image: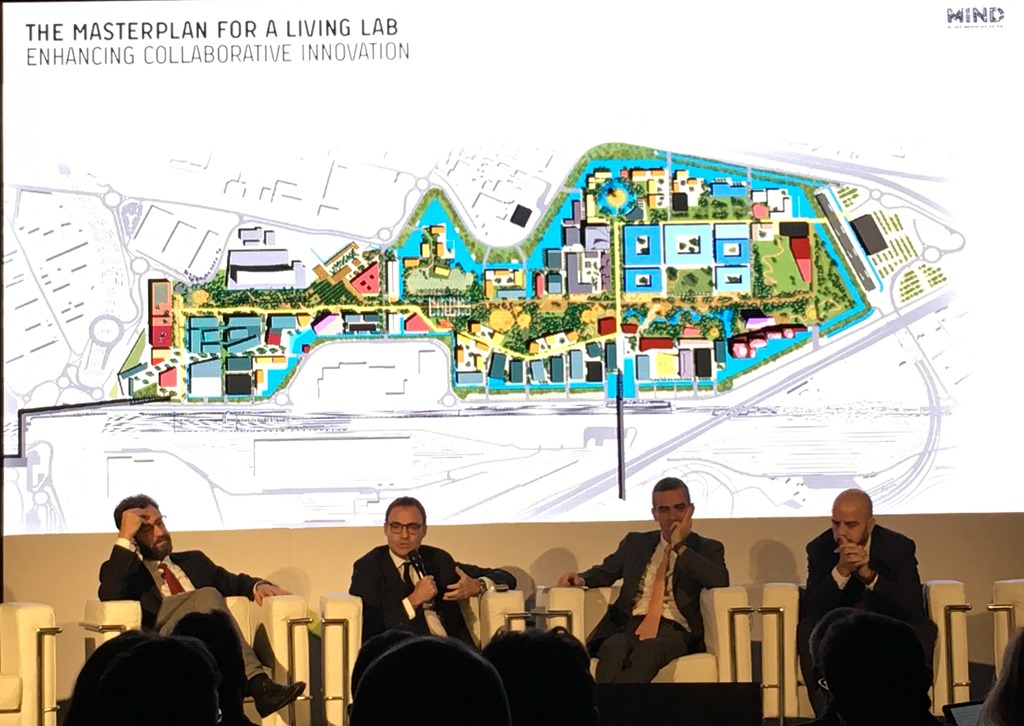 Text:
The new innovation district in Milan, Italy, known as MIND, recently held an advisory summit to update partners and innovative Italian and international companies on recent developments in the project.
MIND is the legacy project of EXPO, the Universal Exhibition hosted in the city in 2015 and which helped to put Milan on the map as one of the world's innovation hubs. With two strong focuses on the city of the future and the future of health, it is designed around the idea of fostering economic growth and social progress, building on the industrial strengths of Milan and the Lombardy region. It will act as city-scale lab to experiment with new solutions for urban living such as driverless public transport with no private cars allowed inside the site, zero CO2 emissions, and local energy production.
Developed in a public private partnership, MIND brings together Arexpo - national, regional and city government stakeholders who own the site - with Lendlease, a private developer specialised in urban regeneration and infrastructure projects operating in North America, Europe, South East Asia and Australia.
IASP CEO Ebba Lund was in Milan to catch up on the project's progress, and to join sessions exploring topics such as the future of work, data and health and institutional innovation. The Advisory Summit, which took place on 15-16 November, was opened by Giovanni Azzone, president of Arexpo, and Andrea Ruckstuhl of Lendlease, before handing over to Marco Carabelli and Igor De Biasio for additional updates on the MIND project.
Panels of international experts examined how to create the ideal conditions for the MIND innovation ecosystem to flourish, the impact it will have on regional health strategies, and new developments in life sciences research, data and health. The day also included companies interested in future collaboration with MIND, be it as residents, users of the living lab or members of the wider innovation community, who signed MOUs.
Human Technopole, Italy's new research institute for Life Sciences, is already operating in MIND; once completed, the site will be home to other two main public sector anchors: a new campus of the University of Milan and the Research and Treatment Hospital Galeazzi, which will provide a solid base for the creation of the innovation ecosystem. It will also offer privately run accelerators, research institutes, incubators, and flexible space for innovative companies both large and small as well as residential, sports and cultural facilities.
To find out more about the MIND innovation district project as it develops, visit https://www.mindmilano.it/en/.