Technopolis Suranaree University of Technology
Background information
Suranaree University of Technology opened the first 9 buildings of its Techno Thani Building Group (Technopolis) as part of the university establishment plan, with the Technopolis area used as a venue for the World Agricultural and Industrial Exhibition in 1995 (WorldTech'95 Thailand).
Initially run as an academic school within the university, carrying out academic service missions to society and adapting and transferring technology, in 2009 Technopolis evolved into a fully fledged science park. With a focus on Agrifood, mobility, ICT and electronics, its vision is to be a leading organization in promoting and developing science, technology and innovation to build a sustainable economy, society and environment in Thailand.
Today, the park offers a range of services to resident companies, including an incubator, business development advice, a technology search and matching service, and an outreach team dedicated to brining tech and science knowledge to the local community. Technopolis Suranaree University of Technology also offers access to laboratories and high-level analytical research tools and equipment. Material testing services cover agricultural testing, water analysis, and analysis and testing of samples in the areas of microbiology, chemistry, etc.
As part of its mission as a social learning center that promotes the development science and technology with the community, it is home to the Sirindhorn Learning Park which offers recreation and exhibitions for the general public, and organises activities to transfer knowledge to students.
Logo: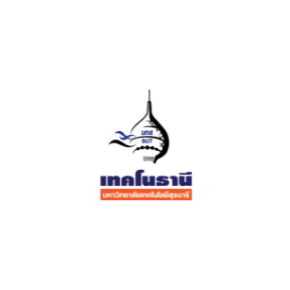 Name

Technopolis Suranaree University of Technology

Location

Nakhon Ratchasima, Thailand