Title:
A winning streak for M-SParc
First image: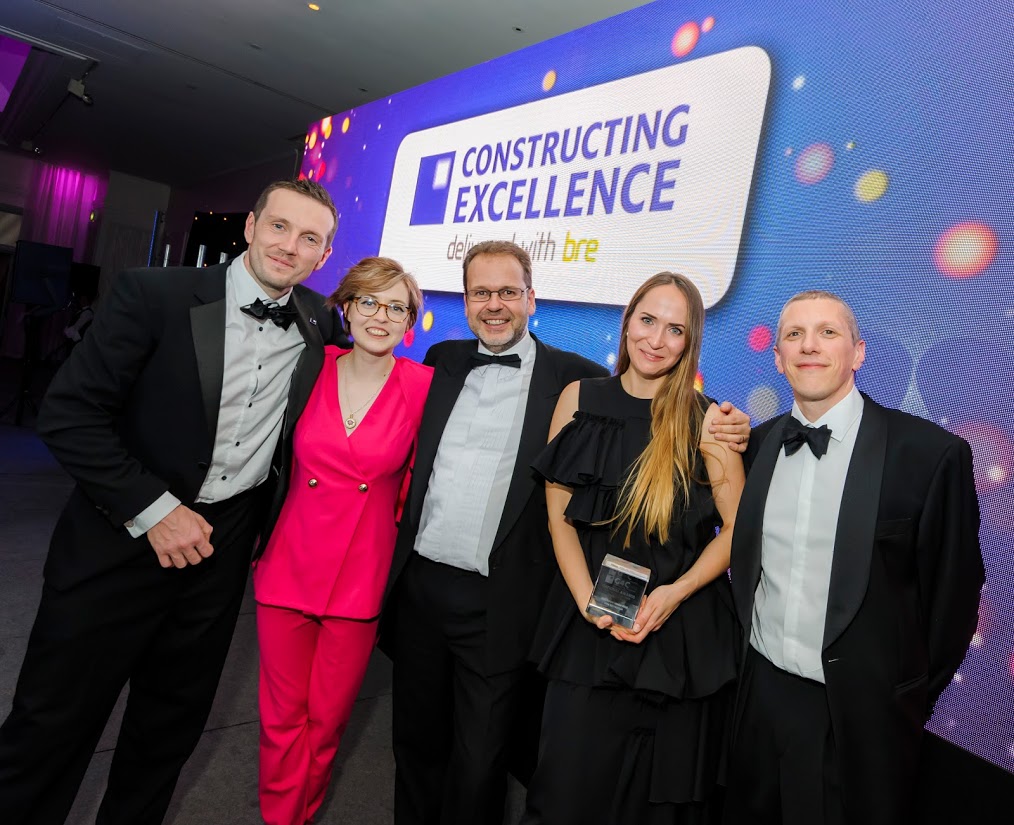 Text:
M-SParc, the first dedicated science park in Wales (UK), has had a week of successes.
The project won Digital Construction Project of the Year 2018 at the Constructing Excellence National Awards, secured a new contract to establish an Enterprise Hub in partnership with Menter Mon, and organised and hosted the first Energy Summit for North West Wales celebrating the success of energy companies in the region.
Winning Digital Construction Project of the Year at these awards means M-SParc is the leading project throughout the nation in Digital Construction in 2018. The award recognised the work done in fields such as digital collaboration, sharing information throughout the design teams, innovative 3D modelling, app development, Building Information Modelling, Virtual Reality development, and supply chain upskilling.
Executive Director Pryderi ap Rhisiart said: "Along with contractors Willmott Dixon, and architects FaulknerBrowns, we are so pleased that all the hard work during the construction phase paid off. We are an innovative project and it was so important to us to use the latest technology and push ourselves. It's an amazing achievement for all involved and puts North Wales on the map – we can and do build iconic, award winning buildings."
Continuing the winning streak, M-SParc also announced that they have been awarded £1m to support entrepreneurs across North Wales, in partnership with Menter Mon. The M-SParc building will act as an Enterprise Hub, one of six across Wales supporting hundreds of new businesses. The hub will be a space for businesses and the community to come together in a creative and collaborative environment to develop and grow ideas, develop new partnerships in different sectors, and build a community of entrepreneurs to boost the local economy
To top off the week, M-SParc hosted EGNI2018, an Energy Summit with speakers from large corporations to small local energy projects. Over 130 people attended, with children from Ysgol Corn Hir amongst those who set up in the showcasing room to show their latest Lego energy project.
Mr ap Rhisiart said, "The Energy Summit was the icing on the cake this week. The intention was to showcase and celebrate the region of North West Wales in terms of the exciting energy projects; we don't do this enough! The audience and speakers really took to this, with an extremely positive feel to the whole day, plenty of enthusiastic networking opportunities, and great feedback from all involved.
This is exactly what M-SParc set out to do, and we worked with Anglesey and Gwynedd Councils on this as we really believe collaboration is key to success. We look forward to continuing with our work of developing and supporting businesses and projects in the region for the benefit of the local economy."