Title:
IASP statistics in UKSPA's Breakthrough magazine
First image: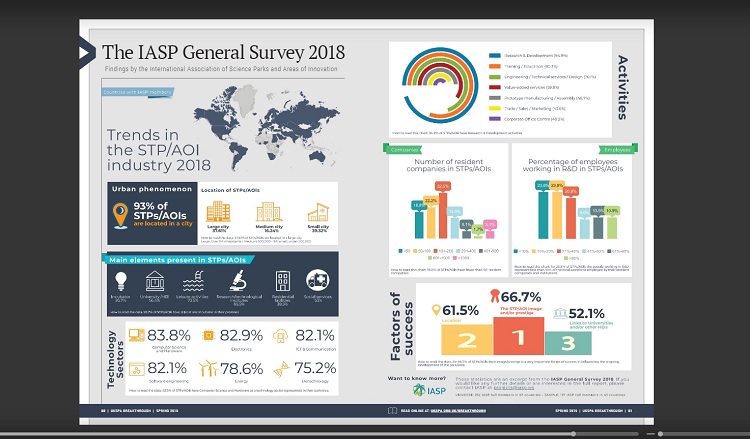 Text:
IASP is pleased to feature in the latest edition of the UK Science Park Association's (UKSPA) Breakthrough magazine, which explores innovation in the UK.
Based on the data shared with us by our members around the world, the publication includes an overview of findings from the IASP General Survey as an infographic. It presents a snapshot of trends in the science park and area of innovation industry in 2018. See the infographic on pp. 80-81.
You can also find some thoughts on measuring the impact of STPs from Director General Luis Sanz, who shares his insights on setting the right goals, comparing performance worldwide, and demonstrating the value of science parks to decisionmakers and public opinion. Read the article on pp. 82-3.
Want to read the full magazine or past editions Breakthrough? Visit http://www.ukspa.org.uk/breakthrough-magazine.