Title:
Partnership between IASP members from Japan and Italy
First image: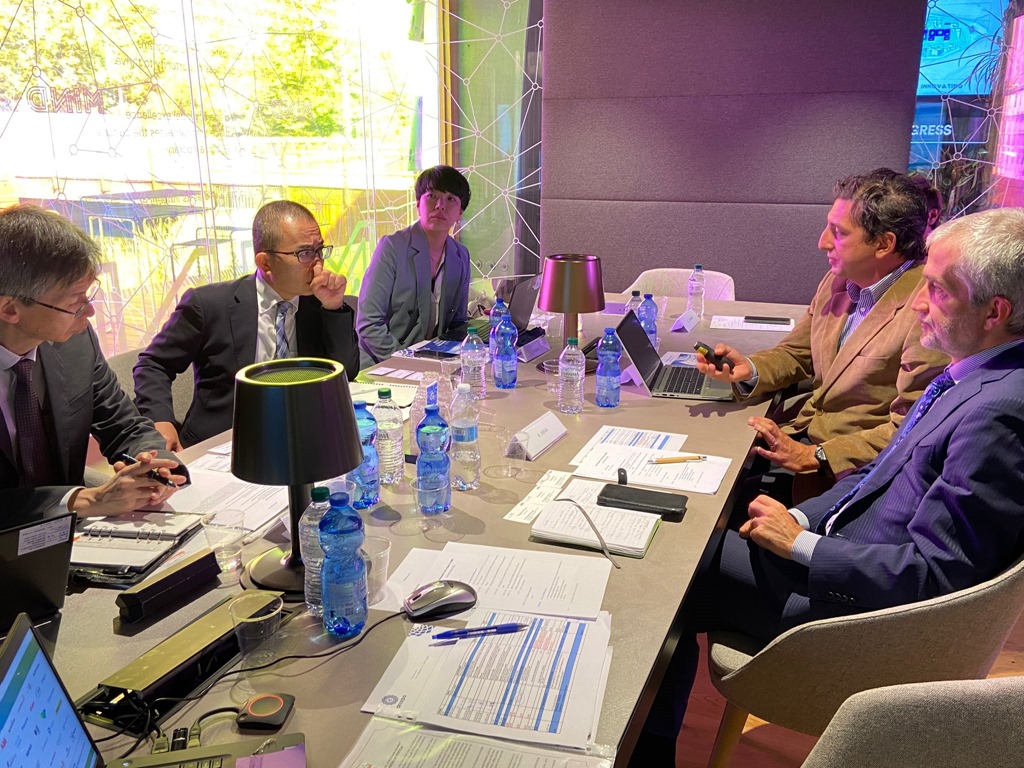 Text:
Milano Innovation District (MIND) in Italy recently welcomed a delegation from fellow IASP members Kyoto Research Park (KRP) from Japan, their first visit since signing a partnership agreement a few weeks earlier. It was followed a week later by a reciprocal visit from the MIND team to Kyoto.
The Milano Innovation District is being developed on the site of Milan's 2015 Expo, and with Kyoto's near neighbour Osaka set to host their own Expo in 2025, the two innovation districts have plenty to talk about.
In Italy, Kyoto Research Park representatives met with top management and partners of the Milan Innovation District and its public partner Arexpo, and explored the development of a common talent and startup exchange strategy that will encourage mutually beneficial investments, fuelling the growth of both innovation districts. Their return visit to Japan included meetings with KRP, the Smart District WG of Kyoto Bigdata Platform as well as with executives from Kyoto Prefecture, City of Kyoto, Kyoto Chamber of Commerce and Industry, Kyoto Wisdom Industry Creation Center, and JETRO Kyoto.
Arexpo Managing Director Igor De Biasio commented: "Arexpo and MIND consider the development of an international network of relations with cutting-edge innovation companies to be a priority. That is why receiving a visit from top management of the highly eminent Kyoto Research Park proves that we're on the right path – a path that has already earned us numerous international cooperation agreements with countries such as China, the US, Canada, United Arab Emirates, Switzerland, and others. This will certainly lead to more international partnerships in the future. These global relations once again confirm that Arexpo and MIND are bridges to the world, and a gateway to Europe and Italy."
"I am honoured to have visited MIND for the first time after concluding the partnership agreement, and to have been able to learn about Milan's innovation ecosystem and have a fruitful discussion with you. I believe that we, MIND and KRP, which are both located in historic cities, are able to work together to generate and pursue global innovations for future," added Shojiro Oka, Managing Director of Kyoto Research Park.
Visit https://www.mindmilano.it/en/mind/ to learn more about MIND and https://www.krp.co.jp/english/ to read about Kyoto Research Park.