Title:
Pitch Day at Feevale Techpark's Hub One
First image: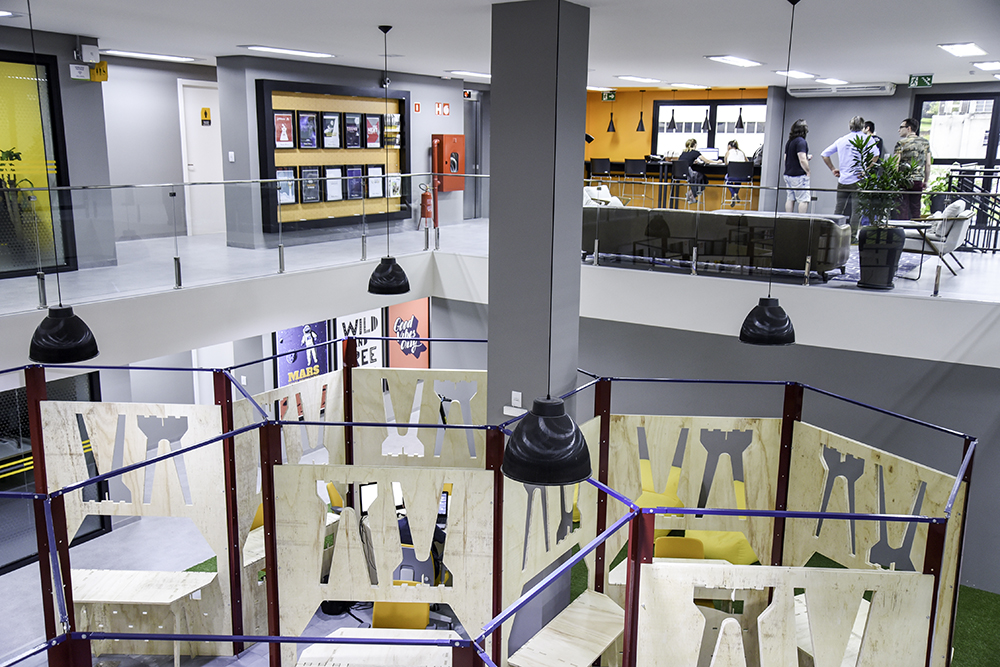 Text:
Feevale Techpark's Hub One recently hosted a startup pitch day to select the new companies which will be incubated in the park.
At Pitch Day, the new entrepreneurs presented their proposals in a four-minute pitch to the evaluating board of three advisors and two mentors of the technology park, with five of the most promising selected for incubation at Feevale Techpark, an IASP member based in Novo Hamburgo, Brazil.
They will now enter the initial incubation process, where they can access advisory services, participate in hatcheries and have their business plans finalized in a 12-week programme that includes access to the park's infrastructure, partnerships with other companies and management support.
Pitch Day is just one of the activities that take place at Hub One, an innovation and creativity centre which offers solutions to support startups, and connect them with external partners and university activities. It is a space designed to bring people together, with entrepreneurs and new companies collaborating and forming partnerships to develop new ideas.
The building offers 1,681m2 of office space including a coworking space and 23 meeting rooms, two of which can accommodate 200 people in an open plan setup for shared work, as well as private rooms and an incubator. At its heart is the exoHub, managed by Pocket Creative Lab, a digital laboratory that connects corporations, academia and startups to foster innovation.
The idea is to eliminate barriers to creativity, and Hub One brings together incubated and resident companies, as well as offering spaces and laboratories for undergraduates, postgraduates, and researchers. It opened its doors in December 2018, and has been running at full occupancy since March 2019 with a waiting list of companies wanting to move in.
"The Hub has brought a new positioning to the university and the technology park," said Feevale Techpark coordinator Gustavo Piardi dos Santos. "People have realized how much this differentiated space has a positive impact on business."
"Our plan was that in the same environment we could connect people: companies with students, companies with companies and companies with the university, so we can have new products and services," commented Feevale Innovation Director Daiana de Leonço Monzon. "We also highlight the fact that students are at Hub One, understanding the full potential of the environment and how much they can be within companies, working with them."
To find out more about Feevale Techpark, visit www.feevale.br/en/feevale-techpark.