Title:
University/company collaboration at UC3M
First image: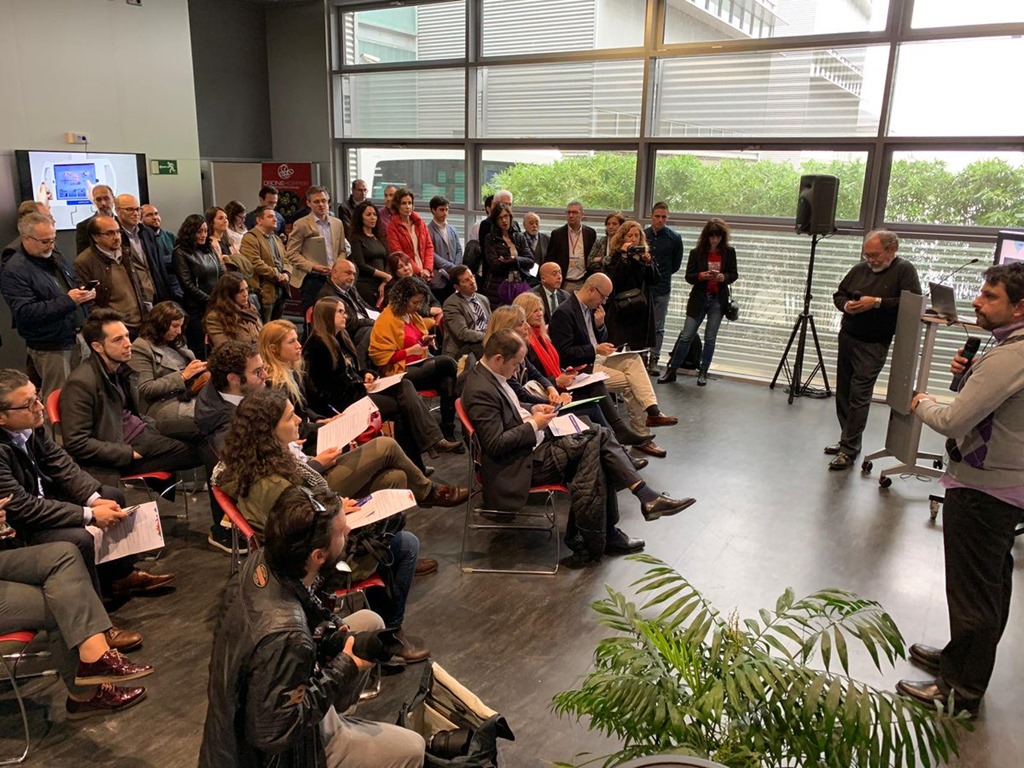 Text:
The science park of Madrid's University Carlos III, Spain, (UC3M) held an innovation forum on April 24, attended by science park managers and innovation professionals from across the country. Over 120 delegates joined the workshop, which was held to celebrate International Innovation Day, 30 years of the internet, and 10 years of the UC3M Science Park on its Leganès campus.
IASP Director General Luis Sanz was among the attendees at the event, which presented 21 new entrepreneurial projects developed jointly by the university and companies including RTVE, Airbus, Banco Santander, and Telefónica, as well as several firms developing drone technologies. The session highlighted the collaboration between UC3M research institutes and private sector companies, with new technologies including driverless buses, robots that paint lighthouses, and drones for inspecting the condition of airport runways.
As well as the startup projects and their technologies, the workshop heard from keynote speaker Dr. Andrea Veà from Silicon Valley's Stanford University. He presented two decades of his own research on the history of the internet, from its origins to the present day, and taking in the latest developments in energy efficiency, electric and automated vehicles and healthtech.
Dr. Veà is known as "the internet biographer" and has been Spain's representative to the European Commission, and is the only European member of the Internet Hall of Fame. He has been awarded several national prizes, and directed the WiWiW Research programme at Stanford University.
The UC3M Science Park is currently home to 22 startups and eight spin-offs employing 180 people, with a further 70 on the Leganés campus. The science park community includes companies and institutions that drive innovation, collaborating through corporate programmes such as the European Space Agency (ESA), or promoting innovation labs with different research groups at the University.
Click here to learn more about UC3M Science Park.