Name:
green groWing of SMEs: Innovation and Development in the energy sector in the mEd aRea
First image: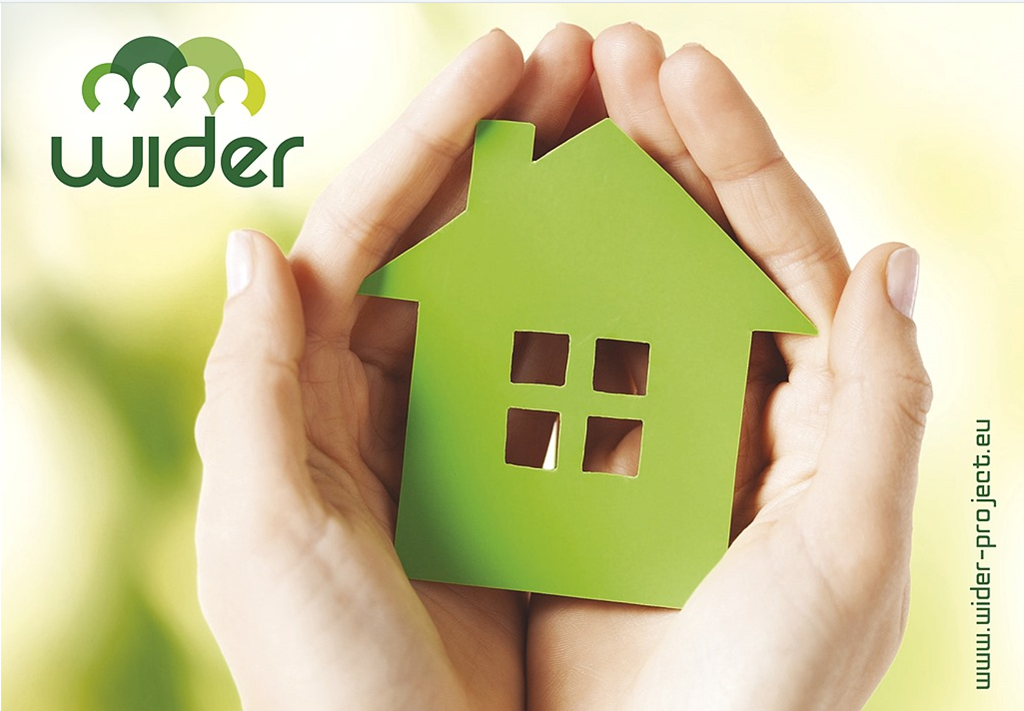 Objectives:
Objectives
WIDER aims at improving and sharing knowledge management regarding innovation, markets opportunities and new products of SMEs all along the supply chain of the eco-smart housing for independent living of elderly sector in all the 7 focused MED regional industrial areas. In addition, WIDER intends to contribute to enhance elderly customers lifestyle while helping them to use energy in a cleaner and better way and improve energy saving until autonomy of their residence.

Activities:
Activities
WIDER will result in the formal establishment of the transnational permanent thematic network on ambient intelligence technology and eco-sustainability for independent living of the elderly. This network will use an energy efficiency and end-user centered approach to facilitate the collaboration between knowledge providers and small businesses; to create a cultural shift in the small business community's approach to innovation; and to enhance smart ecosystems for user-driven innovation.

Among other activities WIDER will conduct pilot programmes to test a strategic mix of best practices developed at EU level to enhance energy efficiency and user-driven innovation in the seven territories of the project: Algarve (Portugal), Cataluña (Spain), Rhone-Alps (France), Marche (Italy), Litija (Slovenia), Sarajevo (Bosnia and Herzegovina) and Central Macedonia (Greece), whilst two WIDER Innovation Fairs will be held in Barcelona (Spain) and Ancona (Italy).

Consortium members
Members:
Logo:

Project member full name:
International Association of Science Parks and Areas of Innovation
Logo:

Project member full name:
MEDIC@LPS: le Cluster santé Grenoble Isère
Logo:

Project member full name:
Thessaloniki Chamber of Commerce and Industry
Logo:

Project member full name:
CRES - Centre for Renewable Energy Sources and Saving
Logo:

Project member full name:
Algarve Science and Technology Park
Logo:

Project member full name:
Central European Initiative
Logo:

Project member full name:
Sarajevo Economic Region Development Agency - SERDA
Logo:

Project member full name:
ACC1Ó-Government of Catalonia
Start date:

01 January 2013