33rd IASP World Conference on Science Parks and Areas of Innovation
Title:
Creation of global talent: Tecna - the case of the creative industry at TECNOPUC
Billede: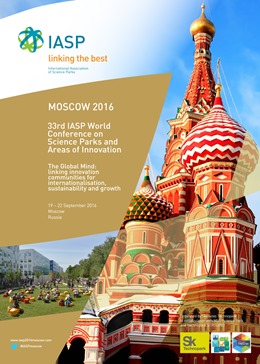 Document type:
Conference Paper
Authors

FullNameWithTitle2:

Aletéia Selonk


FullNameWithTitle2:

Júlio Ferst


Publication date

September 2016
Description:
This paper intends to present the basis of implementation of the project Tecna Audiovisual Technological Center of Rio Grande do Sul -, a creative ecosystem inserted in Tecnopuc Scientific and Technological Park of PUCRS. With the mission of being a center of reference and a business articulator for the Creative Industry, with emphasis in the audiovisual and its technology, Tecna has been proposing new local productive arrangements, stimulating the professionalization of local talents and encouraging the attraction of international business for the sectors related to communication and entertainment. At the same time, it redesigns future perspectives within the community of Viamao a neighbor city to the gaucho capital, Porto Alegre headquarter of the Center and of the third phase of Tecnopucs expansion.
Conference name

33rd IASP World Conference on Science Parks and Areas of Innovation

Conference theme

The Global Mind linking innovation communities for internationalisation, sustainability and growth

Conference start date

19 September 2016

Conference end date

22 September 2016