Title:
A worldwide overview of innovation ecosystems at the 37th IASP World Conference
First image:
Text:
Two and a half days of content, 55 different sessions, 120+ speakers from 41 countries, almost 400 delegates from 61 countries worldwide…if any single event can be said to give a representative picture of global innovation ecosystems, it was IASP Virtual.
Bringing together ​representatives of science & technology parks, areas of innovation, innovation districts and technology-based incubators, academia, city policy makers, urban development experts, business leaders, entrepreneurs and innovative startups, IASP's 37th World Conference combined global perspectives with local insights, building a nuanced picture of the contribution made by innovation ecosystems around the world, as well as the challenges and opportunities facing them.
Key themes from multiple perspectives: it's all about community
Some overarching themes arose from the plurality of perspectives. The knowledge sharing at IASP Virtual was built around the main theme of "The Human Factor: people, communities and their innovation ecosystems", and people and community were constant reference points. Sessions discussed how innovation ecosystems build community and maintain it, as well as how they & their cities work closely with their surrounding communities to improve quality of life for residents.
There was a focus on how we make and maintain community when we can't meet in person, and speakers acknowledged the challenge of keeping community together without those serendipitous encounters that innovation ecosystems help make possible. Emblematic innovation hubs in diverse cities like Toronto (Canada), Medellin (Colombia) and London (UK) reflected on their integration into the fabric of their local community and their focus on inclusion and quality of life for residents - themes that were echoed by experts working with city governments. For innovation to really improve lives, it must be based on in depth knowledge of local communities, allowing bottom-up solutions that tackle real problems to be developed.
Local perspectives on these global themes emerged in panels with each of the IASP regional divisions too, highlighting the fact that while community and collaboration are crucial to successful innovation all around the world, there are cultural differences in how we approach networking and making connections and these activities may not look exactly the same in Thailand as they do in Sweden, or in Arizona as they do in Moscow or Nairobi.
"Talent attracts talent – smart people want to be around other smart people"
Communities are made up of individuals, and our international speakers explored different mechanisms for attracting and retaining talented individuals. They offered their answers to the big questions like what makes a place attractive to talented people, examining factors including architecture and the built environment that inspire innovative thinking, the role of an existing community in nurturing and retaining talent, and initiatives to attract international talent.
And we explored female talent in AOIs and STPs, both as managers and entrepreneurs, with initiatives to fill the skills gap by encouraging women and girls to take up STEM careers and to support their professional development.
Supporting our entrepreneurs and telling their stories
One of the main functions of innovation ecosystems is to support companies and entrepreneurs, and IASP Virtual explored how that support is tailored to the local context, be it business incubation, accelerator programmes, or purpose-built campuses and spaces that help innovation to happen, or focusing on creating a culture that enables entrepreneurs to take risks and flourish.
We didn't just talk about companies, we invited them to the conference to tell their own stories too. We heard from startups and SMEs based in STPs and AOIs as they shared compelling accounts of their entrepreneurial journeys and the bumps in the road they had to overcome, and how some have pivoted under Covid-19 to come up with new business models and innovative ways of working that will last beyond the pandemic.
Human psychology from our keynotes
Our focus on people and the human factor was bookended by our two keynote speakers from IE University who shone a light on the psychological side of innovation. Opening keynote Lee Newman talked about the behaviour and psychological factors that are often obstacles to innovation in organisations and what we can do to overcome them, while concluding keynote Nick van Dam emphasised the importance of empathy, wellbeing and a positive leadership mindset in helping innovation to flourish.
All this knowledge is still available to view on the conference platform for two more months, both for registered delegates who want to re-watch and anyone who wasn't with us live and would like to purchase on-demand access. Visit https://www.iasp2020virtual.com/ for further details.
Images: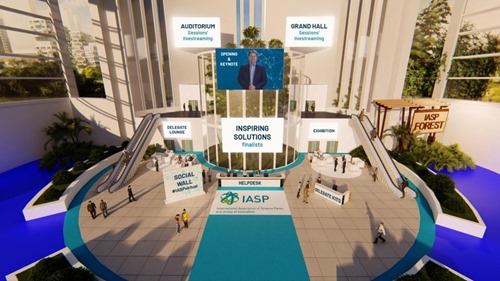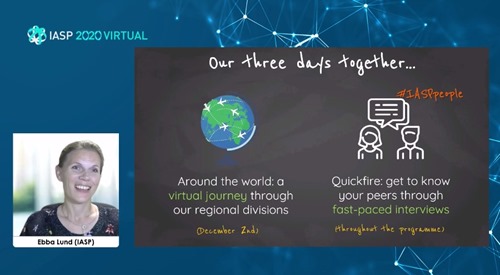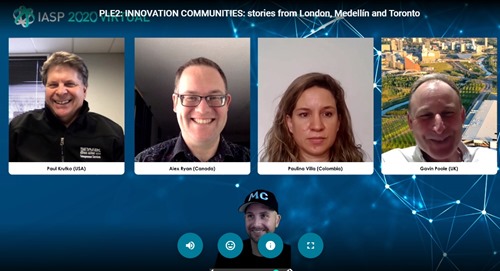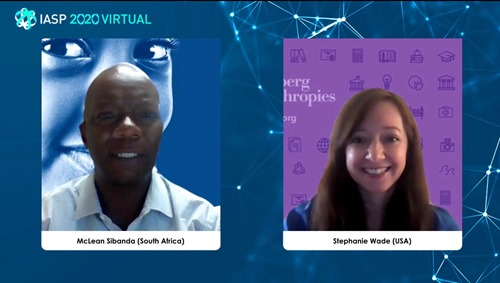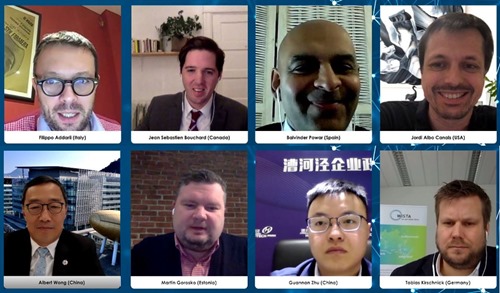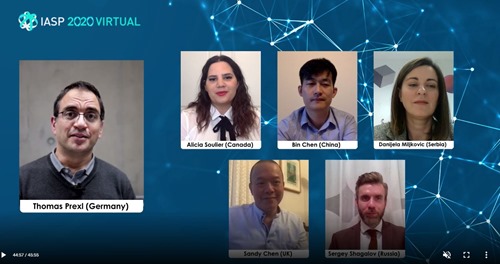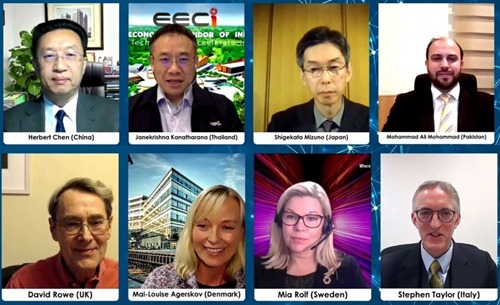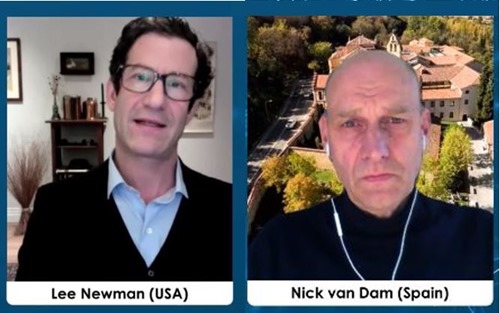 Ebba Lund presents the IASP 2020 Highlights
IASP Chairman Paul Krutko moderates discussion on innovation communities from Toronto, Medellin and London
Panelists exploring community building in innovation ecosystems
Mclean Sibanda and Stephanie Wade from Bloomberg Philanthropies discuss innovation in cities
Discussing 'New forms of work' and business incubation
Sharing company stories from the IASP innovation community
Regional divisions in a global context: our Asia Pacific and European division panels
Thank you to our sponsors and knowledge partners
Opening and closing keynote speakers Lee Newman and Nick van Dam, IE University