Title:
Botswana Innovation Hub visits TusPark
First image: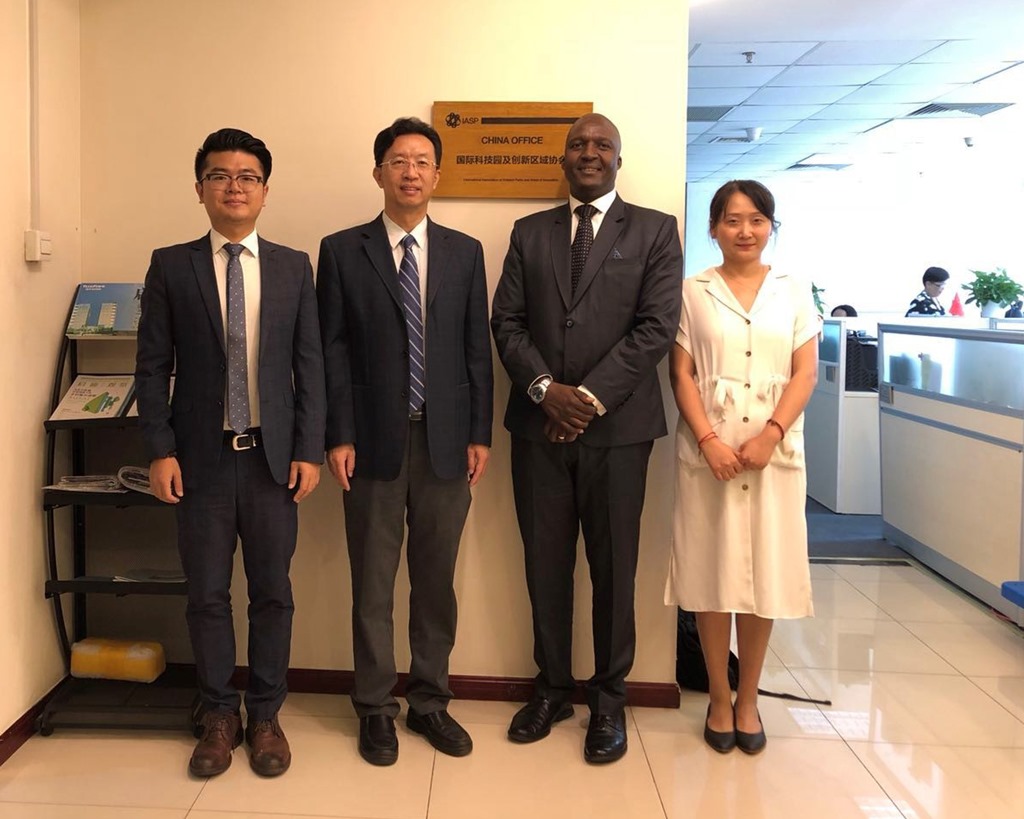 Text:
IASP Vice President and Director of the IASP China office Herbert Chen, welcomed the Botswana Innovation Hub's Director of Innovation & Technology, Dr. Budzanai Tacheba, at TusPark in Beijing on the 31st of August. Originally introduced through the IASP network, Dr. Tacheba brought a team of delegates from Botswana to attend the China-Africa Cooperation Forum in Beijing.
Among the topics discussed were the importance of science parks both nationally and globally; the critical role that science parks play in regional economic development; the key factors that contribute to a successful science park and the "Science Parks, S&T Finance and S&T Industry" trinity innovation development model of TusHoldings.
Botswana Innovation Hub has been an IASP member since 2014 and currently hosts over 70 resident companies mainly in the fields of ICT, life science, environment-friendly clean energy and others. As it develops and gains more residents, Botswana Innovation Hub is expanding from 56 acres to 70, so the platform and potential to share ideas, experience, operational advice and financial skills as provided by IASP is invaluable.
They exchanged ideas on questions related to the operation, management and financial system establishment of the park, and Dr. Tacheba was given a tour of TusPark and its incubator TusStar after the meeting.