Title:
Cleantech Commons in new partnership to accelerate sustainable chemistry solutions
First image: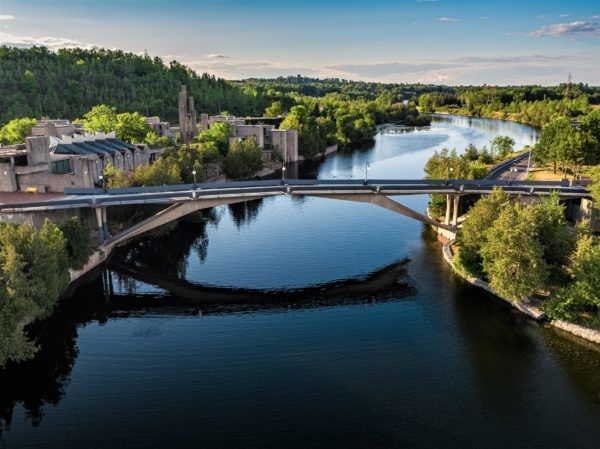 Text:
IASP member Cleantech Commons at Trent University (Canada) has signed a Memorandum of Understanding designed to accelerate the development of innovative, green, and sustainable solutions that address energy, environment, and climate challenges with GreenCentre Canada.
The two organisations share a mission to support startups and early-stage Canadian companies in the clean technology sector. "Partnering is key to adding value to emerging cleantech companies," says Martin Yuill, executive director of Cleantech Commons.
"By collaborating with sector experts such as GreenCentre Canada, at Cleantech Commons we are able to increase the support we offer to current clients, to future Cleantech Commons tenants, as well as to faculty, students, and researchers seeking to increase the impact of their research in the market. Through such partnerships, we are creating a more robust clean technology ecosystem in which academic and entrepreneurial collaboration is able to successfully drive discovery and innovation for a greener future."
A hub for green technology research and innovation, Cleantech Commons serves as a point of convergence for the world-class researchers, laboratories, and research facilities at Trent University, and both emerging and existing Canadian innovators. The clean technology research park offers a range of value-adding services for both startups and scale ups, including access to incubation and acceleration programming, commercialization advisory services, shared laboratory facilities, technology piloting and assessment spaces, and access to investment and risk capital.
"GreenCentre is pleased to work with Cleantech Commons to assist innovative Canadian companies in the cleantech sector," says Dr. Andrew Pasternak, Executive Director at GreenCentre Canada.
"GreenCentre's team of talented scientists, our laboratories and sector expertise are highly complementary to the resources and facilities being created at Cleantech Commons. We envision our organizations working closely together to dramatically accelerate the time to market for our mutual Canadian cleantech clients."
With its goal of accelerating promising chemistry solutions that advance both the economy and the environment, GreenCentre's research and development services, expertise, and well-equipped laboratory facilities allow them to meet client needs from discovery to scale-up. GreenCentre Canada serves small companies, entrepreneurs, academic start-ups, and large and medium-sized corporations.
Through this new partnership, the two organizations will work together to identify opportunities to jointly support the development, testing, piloting, and scaling of a range of innovative clean technology products, processes, and solutions that directly address some of today's most complex and pressing environmental and societal challenges.