Title:
Continuing IASP's virtual journey 2021
First image: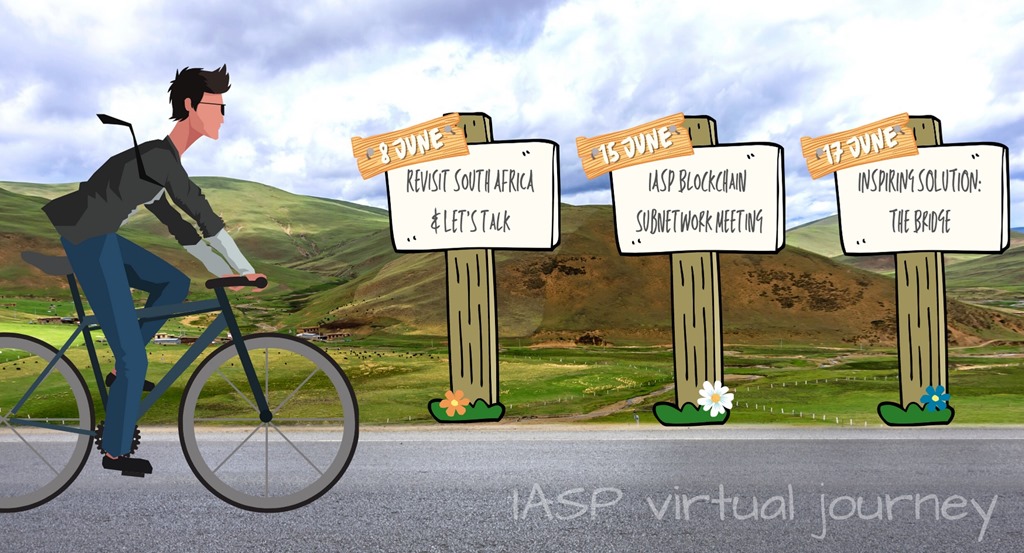 Text:
We may not be able to bring our global network together for an in-person meeting yet, but we are still connecting people from around the world and sharing knowledge online as we look forward to our first post-pandemic physical World Conferences in Seville, Spain, in 2022.
We've already heard from the winners and some of the finalists of our 2020 Inspiring Solutions programme, from Tehnopol (Estonia) the host of our 2012 World Conference IASP Tallinn about what's new in their innovation ecosystem, and from experts in the architecture of innovative places and how big corporations make their location decisions. We've travelled (virtually) to Kenya to explore key themes affecting Africa, and held a three day seminar on the fundamentals of STP/AOI management for newcomers to our industry.
If you missed any of this live, or want to re-watch, don't forget it's all available in the online toolbox in the video & webinar repository of the IASP Members' Area, along with selected sessions from our 2020 World Conference. If you're not a member, contact us at communication@iasp.ws to arrange access.
And there's more still to come on this year's virtual journey!
Looking ahead, we will be visiting South Africa on June 8th, when Pieter Holl, CEO of The Innovation Hub, talks about developments in the park and its companies since they hosted our 2008 World Conference. The following week we'll be taking a deep dive into the world of blockchain technologies on June 15th with the IASP Blockchain subnetwork and experts in the sector from both science parks and academia, before we head over to Pakistan on June 17th to learn more about NSTP's "The Bridge" initiative which helps keep their entrepreneurial ecosystem connected.
And then it's on to Italy, where OpenZone will tell us more about their "Zcube Open Accelerator" for startups in the healthcare sector on June 22nd, before we conclude in Russia with Skolkovo's "Online Business Mission" that supports international business relations and meets the needs of startups and foreign partners under the pandemic. Join us there on June 29th!
There will be a short break over July and August, before we're back firing on all cylinders for IASP Virtual 2021. We're working hard on an exciting programme as well as great networking opportunities, so stay tuned and save the date 28-30 September 2021.