ATAP
Background information
Established in 1991 on the Anadolu University Yunus Emre Campus, with World Bank Funds, the Anadolu Teknology Arastirma Park is at the heart of the Eskişehir Technology Development Zone. Home to 126 companies employing over 1000 people, the park is spread over 4 campuses and 9 buildings.
Its mission is to produce technological knowledge to increase the international competitiveness of Turkish industry, commercialise tech know-how and support technology-intensive production and entrepreneurship. It also helps SMEs to adapt to new and advanced technologies, and to create investment opportunities in technology-intensive areas.
Support to companies and entrepreneurs includes value added services such as incubation, legal services, access to venture capital and IP support, while infrastructure includes ready-to-use production units and offices to rent or buy, as well as plots of land for construction. The development zone also offers tax and customs incentives to help new businesses to get off the ground, with a special focus on ICT, electronics, and software technologies, health and medical, chemistry, ceramics and aviation.
Anadolu Teknology Arastirma Park has establish close university-industry cooperation with the contribution of the scientific synergy created by Anadolu and Osmangazi Universities in the city as well as research institutions and organizations, to provide the technological infrastructure that will accelerate the inflow of foreign capital for high/advanced technology.
The park's long-term goal is to employ 5000 qualified R&D personnel in approximately 300 R&D companies and to create an added value of 500 million dollars annually. It aims to produce "light in weight but heavy in value" goods (products), to increase the diversity of these goods and to produce technologies and innovations to be prominent in global markets.
Logo: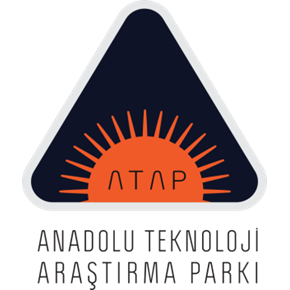 Location

Eskisehir, Turkey

Main technology sectors

Name:

ICT & Communications

Name:

Internet Technologies and Services

Name:

Software Engineering