Title:
Discovering the innovation ecosystem, history and culture of Isfahan
First image: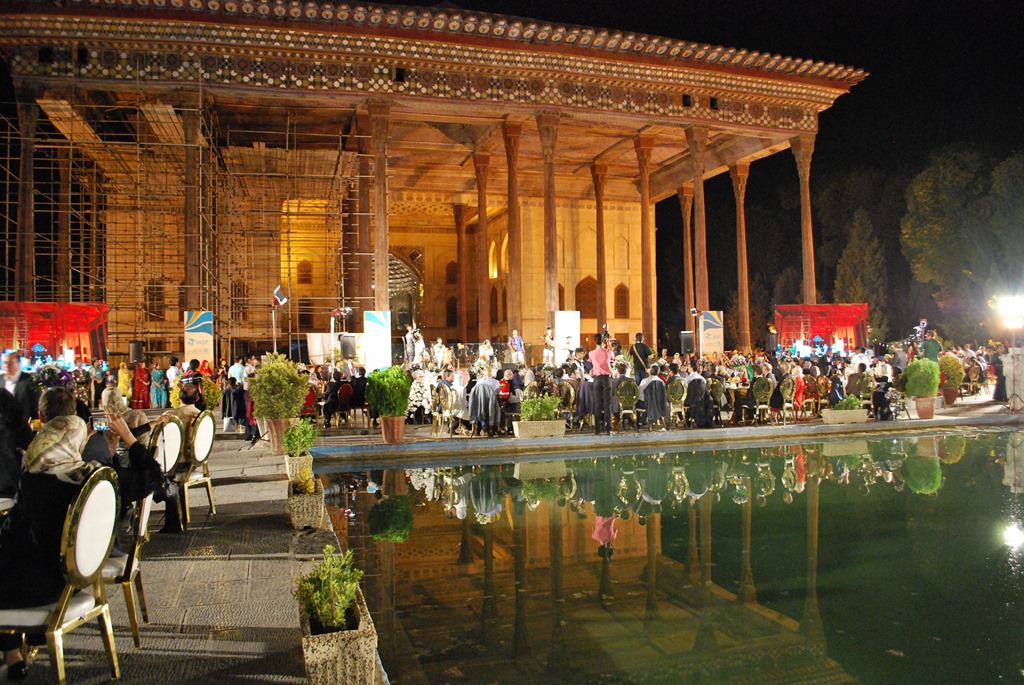 Text:
An IASP World Conference is more than its international speakers and scientific programme: delegates also have the opportunity to explore the local innovation ecosystem, and learn something about the history and culture of the host city.
Technical tour of Isfahan Science and Technology Town (ISTT)
Our colleagues at ISTT opened their doors to delegates from all over the world to visit the science park, located next to Isfahan University. With over 500 resident companies employing nearly 7000 knowledge workers, 45% of whom are women, ISTT is based on a 520 hectare site and offers 10 technology incubators. The tour called in at two success stories: growing companies in the metallurgy and medtech sectors both with international contracts to their names. The tour also emphasised the importance of sustainable construction techniques, building into the natural topography of the site and drawing on traditional irrigation techniques to conserve water in an increasingly dry climate.
The historic city centre
Delegates got a chance to start their networking in the beautiful setting of Isfahan's historic city centre, with a tour of the UNESCO World Heritage site of the Naqsh-e Jahan Square and the 17th century Shah Mosque, with its intricately-tiled dome and minarets.
A taste of local culture
The fountain courtyard of former caravanserai the Abbasi Hotel was the venue for the informal dinner and a performance of traditional dancing from the north of Iran. The gala dinner saw the gardens of the Chehel Sotoun Palace, a Safavid-era royal palace completed in 1647, transformed into a dining area for over 500 people. The palace overlooks a pool which reflects its 20 carved wooden pillars, giving it its name the 'Palace of Forty Pillars'.
For many of the international delegates from 33 countries it was our first visit to Iran, and one which gave us a fascinating insight into the Iranian science park model, ISTT, and first-hand experience of wonderful Persian hospitality.