Title:
Evdoxia Kouraki takes the helm at Women in IASP
First image: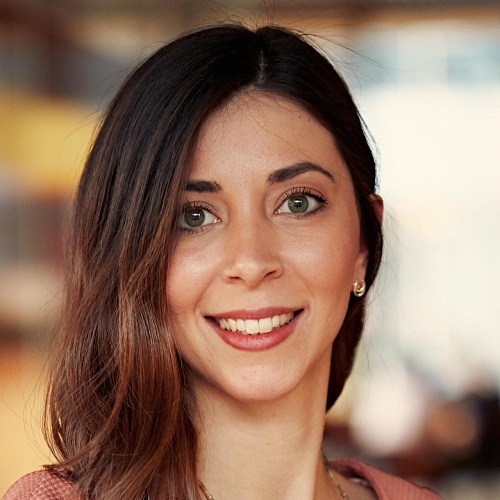 Text:
We are pleased to announce that Evdoxia Kouraki (Johanneberg Science Park, Sweden) has been elected as the new coordinator of our Women in IASP subnetwork.
Originally from Crete, Greece, and based in Sweden since 2012, Evdoxia is a project manager at Johanneberg Science Park where she works on initiation, management and coordination of various innovative collaboration projects within urban development. These include the HSB Living Lab, a unique residential building for testing technological and architectural innovations; SCORE (Smart Cities and Open data RE-use), a 4 year EU Interreg NSR project about improving public service delivery; and Climate KIC's Smart Sustainable district programme, where a group of pioneering European city districts are working together to transition to zero-carbon living.
External events have led to several changes in the coordinator role for Women in IASP in a short space of time, but we are now delighted to hand over to Evdoxia. Her plans for the subnetwork include providing a better view of women's role in IASP and highlighting innovative projects and activities driven by different science parks that may focus on gender equality.
Evdoxia comments: "I am convinced that women can have a leading role in a new and emerging environment of innovations and technologies. Nevertheless, disparities across and within countries may still be present. Therefore, the aim of our subnetwork should, I believe, be to demonstrate good practices and empower women's initiatives."
Women in IASP is open to all IASP members, and aims to increase the visibility of women in our network, and help our members unlock the value of gender diversity to their organisations. If you'd like to join, just contact us at communication@iasp.ws