Title:
Feevale Techpark incubatee launches first business cryptocurrency in Brazil
First image: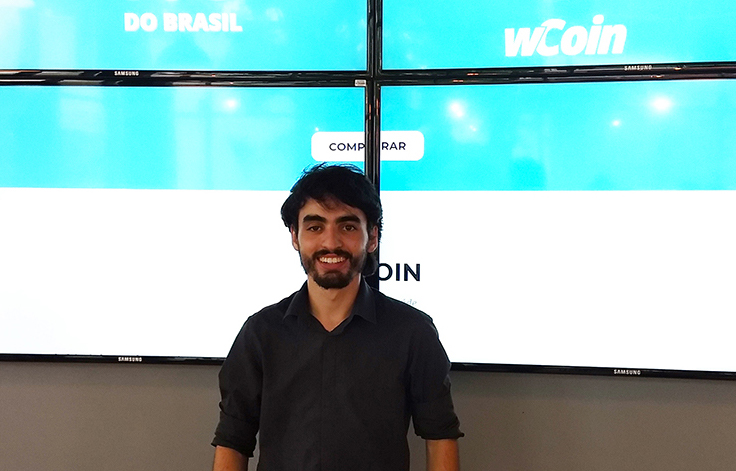 Text:
WBIO has recently launched the first ICO (Initial Coin Offer) in Brazil, the means by which a new venture or cryptocurrency project is launched. The company is incubated at Feevale Techpark, an IASP member based in Campo Bom, Brazil.
WBIO is a startup that develops equipment and systems for healthcare using state-of-the-art technologies such as blockchain, artificial intelligence and Big Data. They offer diagnostic solutions, epidemiology and data science for companies, governments, universities and clinical analysis laboratories, and are responsible for the creation of the telediagnostic system in microscopy, which allows the release of laboratory reports in a simple, safe and fast way.
Lucas Sperb, founding partner of WBIO and a biomedical graduate of Feevale University, explains that through the ICO, interested parties can invest in the first encryption currency created as a means of payment for the biomedical industry, the wCoin (WON). This token was developed to democratize access for qualified healthcare professionals, providing secure, fast and easy transactions.
"Two million coins will be offered for pre-sale from a total of 21 million. We hope this is a new way for companies to seek financial resources," says Sperb.
The goal is that wCoin (WON) can be used by companies from different health segments, such as startups, laboratories, hospitals, pharmacies, doctors' offices, insurance companies, among others.