Title:
Feevale Techpark launches Open Innovation programme
First image: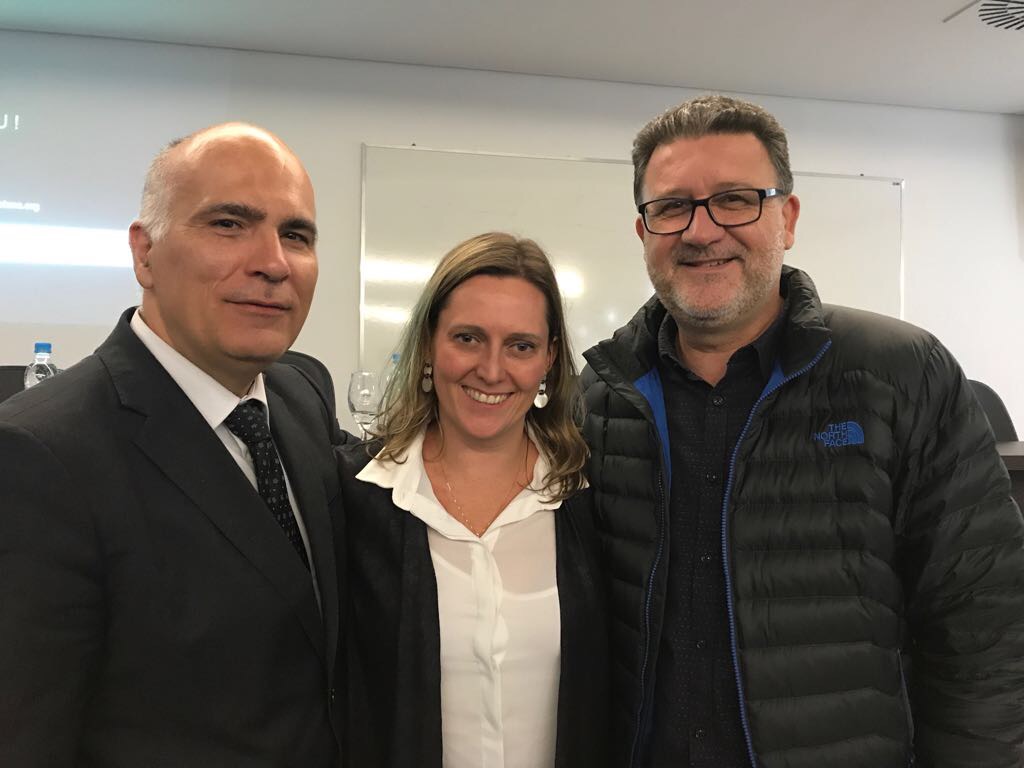 Text:
On Wednesday, August 9, Feevale University launched ONN, Feevale Techpark's open innovation programme. This makes Feevale University the first higher education institution in Brazil to have its own open innovation platform.
ONN aims to develop favourable conditions for the creation of startups and spin-offs, encouraging the academic community and society to develop projects and intelligent solutions for real problems faced by the University and the companies in Feevale Techpark, an IASP member.
The initiative was presented to IASP President Josep Piqué after his lecture at Tecnovates (Univates Science and Technology Park) the previous week. In a speech at Tecnovates, Mr Piqué emphasised the importance of the innovation that arises from solving problems, which is precisely the culture that Feevale University and Feevale Techpark are committed to fostering with ONN.
The programme will offer challenges through a specific platform where interested parties will be able to submit their proposals before will participating in a pitch. Chosen startups will receive full support for their projects, including access to the structure of the University and the Technological Incubator and support on how to obtain investments.
"Today we are beginning a phase in which Feevale is going to create, with all its actors, a real possibility to innovate, which is to turn ideas into opportunities. This will become a reality through the open innovation program. The idea is basically to find within our community - whether in the Feevale Techpark companies, or in our students, teachers and employees - intelligent solutions to real problems, "said Feevale Innovation Dean Cleber Prodanov.
During the launch, the first challenge was announced: the development of a web tool capable of managing the system of open innovation, from the design of challenges, idea management and evaluation to data storage. This first challenge will be open, initially, only to already structured IT companies while subsequent challenges can be taken up by academics and community members who want to turn a solution into a business.
You can read more about Feevale Techpark at www.feevale.br/techpark.