Title:
Focus on science and technology Cooperation between China and the Netherlands
First image: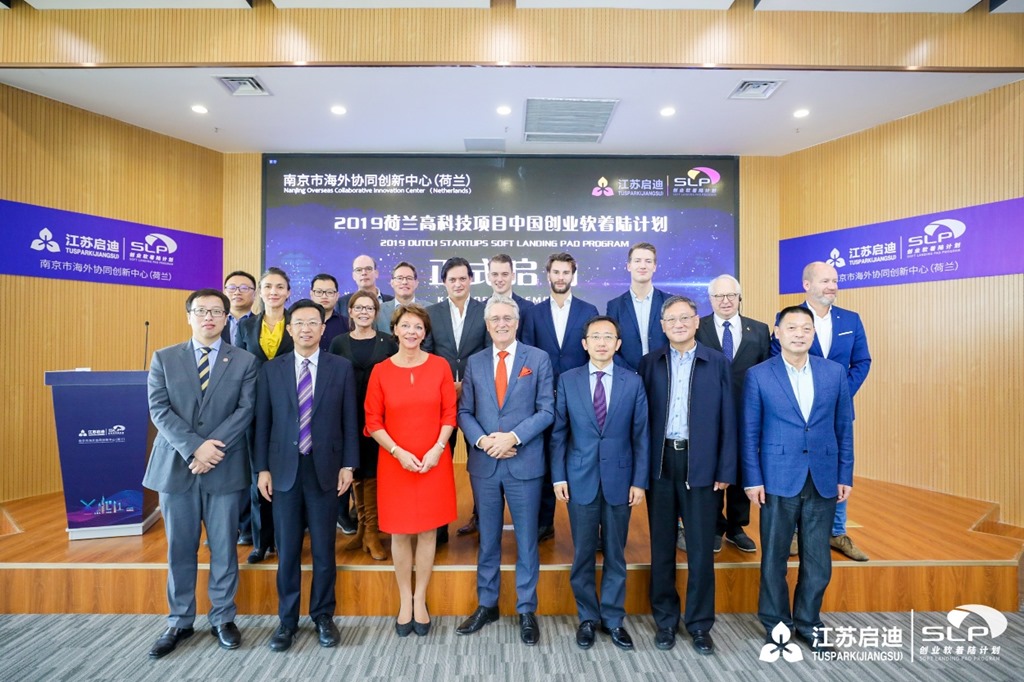 Text:
TusPark (Jiangsu) Innovation Research Institute recently launched the Dutch Startup Soft Landing Pad, to celebrate 25 years of friendship between the Jiangsu province and the Brabant province of the Netherlands.
Eight Dutch high-tech startups have used the soft-landing programme to launch operations in the Chinese market. Working in the fields of IoT, electronic devices, medical devices and other sectors, several are resident companies of fellow IASP member High Tech Campus Eindhoven who are now spreading their wings on the world stage.
Through a series of professional training courses and resource matchmaking, as well as other science and technology services, the Soft Landing Pad Programme organized by TusPark (Jiangsu) Innovation Research Institute aims to reduce the 'hard landing' impact startups can suffer on entering the Chinese market, and enables them to carry out technical exchanges and market expansion in China with low risk and high efficiency. Its first-class scientific and technological services will support new collaborations between China and the Netherlands, welcoming more Dutch businesses to the Tus family.
The programme was launched with an opening ceremony held in TusCity Nanjing, attended by the mayor of Eindhoven and IASP Vice President Herbert Chen. This first cohort of startups then had a 2-week induction tour which included visits to Shanghai, Suzhou, Nanjing, Beijing and Ningbo and training on investment and financing, intellectual property protection, brand building and marketing, all designed to help their businesses to succeed in China.