Title:
IASP advises Mexican regional government
First image: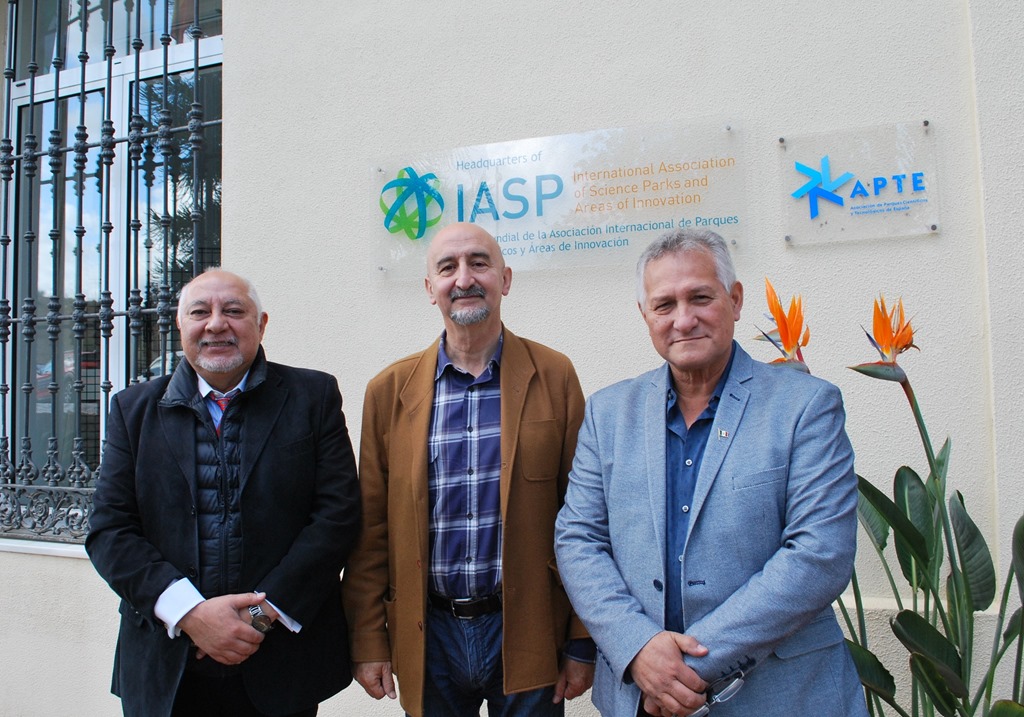 Text:
IASP was pleased to welcome a delegation from the regional government of the state of Coahuila de Zaragoza, Mexico on April 9th.
Mario Valdez, Science and Technology director of Coahuila State and Carlos Maroto, director of the Strategic Studies of Competitivity Centre (CEEC – Partner Institute of IMD in Mexico) visited IASP Headquarters in Malaga, Spain, as part of a learning visit to inform development of a new science park in northern Mexico.
They met with IASP Director General Luis Sanz, who shared knowledge on selecting the right science park business model and international success cases that could serve as best practice examples, before conducting a technical tour of the Andalusia Technology Park where IASP offices are based.
IASP is pleased to offer ad hoc advice and consultancy to new science park projects anywhere in the world, and to connect them with experts from our network: to learn more, contact us at projects@iasp.ws.