Title:
IASP chosen as JRC partner to stimulate tech transfer
First image: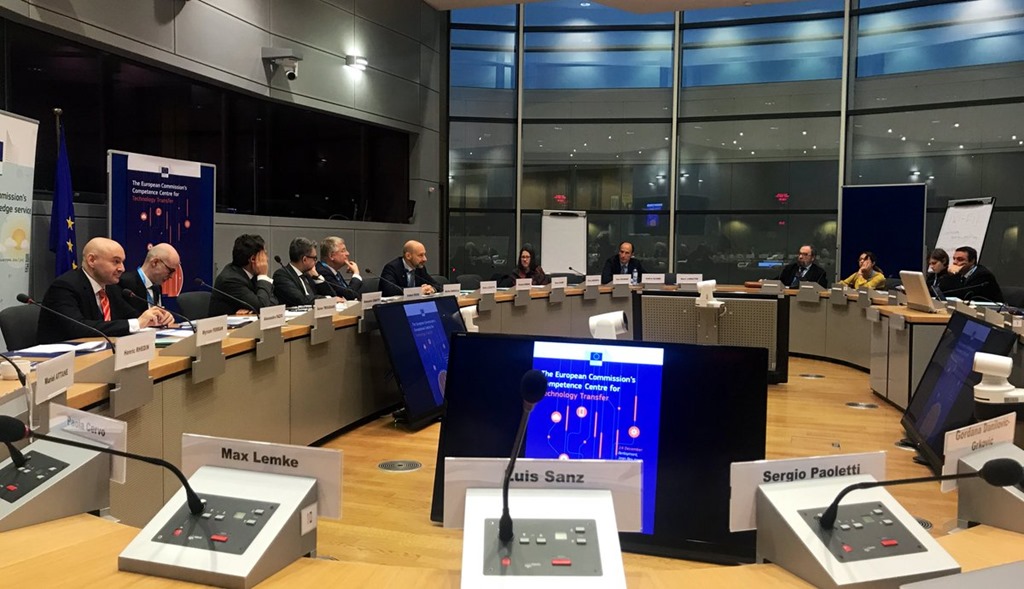 Text:
The Joint Research Centre has launched the European Commission "Competence Centre for Technology Transfer" (CCTT), an important initiative for science parks and other Areas of Innovation.
Among the many things that our industry does to support the creation and growth of competitive businesses, securing a good communication between universities and firms remains a fundamental task, often in close collaboration with university Technology Transfer Offices (TTOs).
The main reason behind this initiative is the surprising and somewhat extravagant disproportion between the significant economic resources allocated for research, and the comparatively meagre funding offered to technology transfer and commercialisation. The existence of such a significant resource gap is one of the causes of the well-known European paradox: excellence in scientific research, in contrast to a weaker performance when it comes to marketable technological innovations.
CCTTs will work to create an EU reference point for expertise on technology transfer, providing relevant evidence and expert services in this field, and STPs are called on to play an important role in this activity.
The JRC has signed two MOUs linked to this initiative, with ASTP-Proton - the European Knowledge Transfer network - and with IASP.
JRC says: "The CCTT will also provide policy and operational support for the structuring and management of science and technology parks, university and PRO technology transfer offices."
IASP is glad to be a chosen partner of the European Commission's JRC in this important venture. Our European Division will be the focal point to collaborate with JRC in this project, but the knowledge that we may gain from it will be at the disposal of our members in all our other divisions.