Title:
IASP experts support internationalisation of Chinese innovation ecosystem
First image: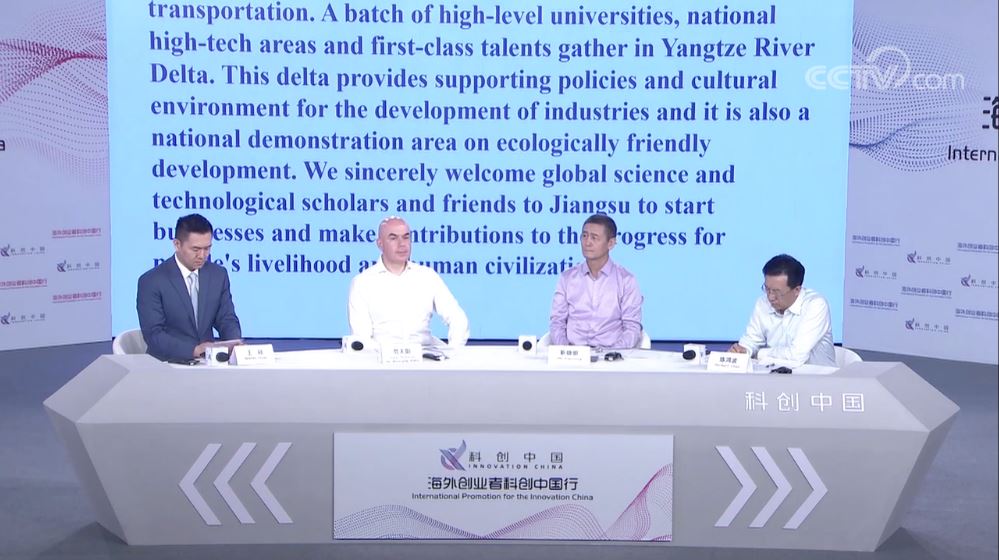 Text:
IASP recently participated in an online event organised by the China Centre for International Science and Technology Exchange (CISTE) who work in close cooperation with IASP's China Office.
On July 31st, they hosted the "International Promotion for Innovation China - Jiangsu Province" event together with Tusholdings and China Central Television network, to introduce Chinese STPs from Jiangsu province to the world.
Entrepreneurs, investors, innovators and Chinese and international tech experts shared their insights, including IASP Vice President and China Office Director Herbert Chen, and IASP Advisory Council President Luis Sanz. They acted as evaluators for some of the science park projects presented to viewers, offering a strategic analysis of their operations.
Herbert Chen reviewed Nanjing Jiangbei New Area, reflecting on its achievements in helping entrepreneurs to start businesses more easily with an emphasis on the human support available. He also highlighted the many universities and schools within the New Area, access to funding it provides, and how well connected the New Area is with the city centre, as well as advice to entrepreneurs for how to identify a science park that best suits the needs of their business.
Luis Sanz assessed Suzhou Industrial Park, remarking on its smart specialisation in strategic technology sectors (biomedicine, nanotech, AI), its appreciation of talent as a global phenomenon with the presence of several international universities. A highly urban park integrated into the city, it is a place where people live, work and play, and he encouraged Suzhou Industrial Park to build on their reputation and origins as a collaboration between Singapore and China to play an even more prominent role at an international level.
You can watch a recording of the full event here https://english.cctv.com/special/ipic/jiangsu/index.shtml?spm=C74732.PUy1xvglPd9x.EyTFMQwDmUHn.3