Title:
IASP members in China meet in Chengdu
First image: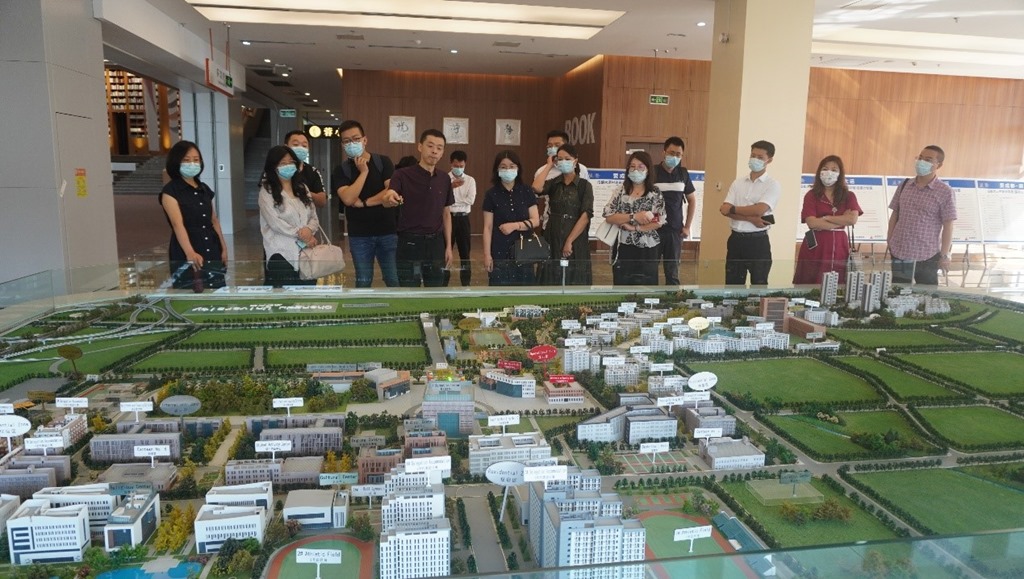 Text:
While the IASP World Conference was taking place online on 28 and 29 September, members in China got together offline in Longquanyi District, Chengdu, to participate together in the event which explored "Beyond Disruptions and Resets: The Resilience of Innovation Ecosystems."
Over 80 guests attended, including IASP President Herbert Chen and the China Office team, TusHoldings Senior Vice President and Tus-Sichuan Chairman Jinchuan Peng as well as delegates of Chinese IASP members and organizations interested in IASP.
Jingdun Jia, Director of the Torch High Technology Industry Development Center of the Ministry of Science and Technology (the Torch Center), delivered a video speech stressing the increasingly important position of technological innovation in China's national development strategy, and the prominent role of international cooperation among science parks and areas of innovation.
In their keynote speeches, IASP China Office Senior Advisor Helen Zhang, Shanghai Development Park Association Chief Economist Tengfei Zhang, Party Committee Secretary Qin Yuan and Deputy General Manager Changbing Zhang of the University of Electronic Science and Technology of China (UESTC) Asset Management., shared their knowledge, experience and research results in STP/AOI internationalization, development direction and service system construction.
A panel discussion moderated by Helen Zhang took up the theme of IASP Virtual as managers from IASP members, universities, and businesses shared their views on how to cope with the challenges of the epidemic through innovation and flexibility. The Sichuan Energy Internet Research Institute of Tsinghua University, and the Investment Promotion Bureau of Longquanyi District, Chengdu, also briefed delegates on their respective business development models
Delegates also had the chance to visit the Athletes' Village for the World University Games and the Entrepreneurship College of Chengdu University and its Maker Space, the Volvo Brand Experience Centre and other innovation hotspots, gaining a deeper insight into the status quo of technological innovation and social and economic development in Longquanyi District, laying a good foundation for future cooperation.