Title:
IASP participates in BestCities Global Forum
First image: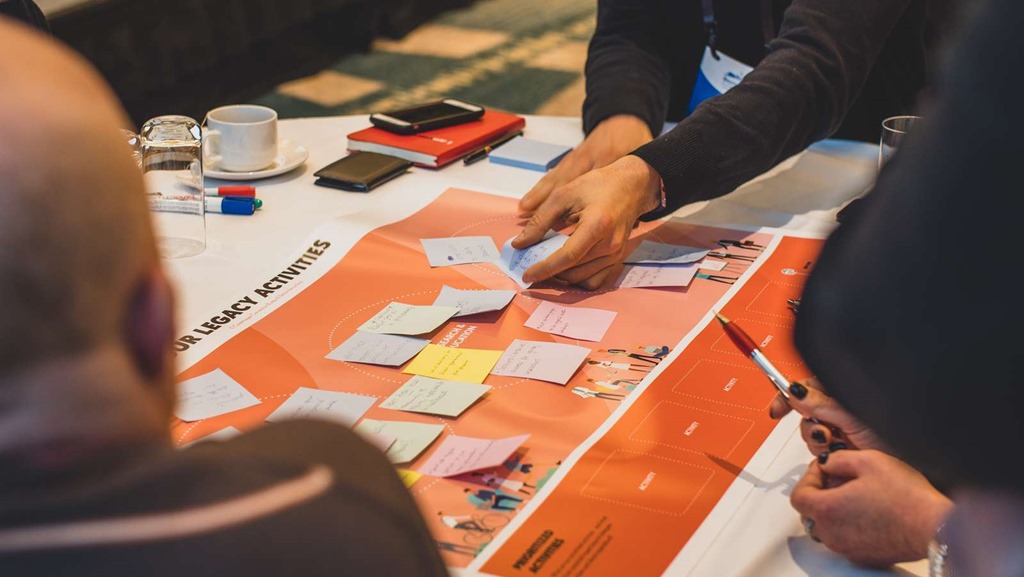 Text:
Conferences are one of IASP's key tools for connecting our members around the world, enabling them to learn from each other and form new working partnerships. It is increasingly important to stay abreast of the latest trends, and our team is always exploring new ideas from the event sector and connecting them to our innovation industry for continuous improvement of IASP conferences.
As part of this effort, IASP CEO Ebba Lund recently participated in the BestCities Global Forum in Copenhagen, Denmark, an event which brought together global associations and destination professionals from Australia, Canada, Colombia, Denmark, Germany, Japan, South Africa, Singapore, Spain, UAE, UK, and the USA. Together with senior executives from international associations from a range of sectors, she explored future scenarios and new tools to improve delegate experience, and made strategic connections across the network of BestCities partners. This is an alliance of 12 cities with a focus on knowledge exchange, committed to offering conference delegate experiences that make a positive impact and leave a strong and lasting legacy on the world.
A full day on this topic was led by the Danish Design Centre where speakers such as Christian Bason, Sara Gry Siegler and Anne Danielsen guided attendees through different environments for in depth reflections that associations can apply to their own contexts.
The question of legacy has a clear connection to the work of associations as well as the impact of science parks and areas of innovation in their local communities, and the event also saw the launch of the Copenhagen Legacy Lab, an initiative that looks at the legacy associations leave behind in a host city after their event. The legacy workshop conducted by Thomas Trøst Hanse and Alessandro Cortese was introduced via a case study from the European Society of Radiotherapy and Oncology, after which attendees explored activities that integrate international congresses with the local public, business and science communities in ways that generate long-term sustainable impacts both nationally and internationally. These can include economic benefits stemming from talent attraction, new partnerships and collaboration across sectors, building and promoting key local industry sectors, branding a city as a centre of excellence, advancing science and increased public awareness and improved public health.
Ebba Lund commented, "Legacy is also about what participants take home and the inspiration they get from a destination as well as an event's impact on a city. It's also about sustainability, including contributing to the UN Sustainable Development Goals, which took centre stage at our 2018 World Conference and which underpins the key work of innovation ecosystems in supporting sustainable development. The forum in Copenhagen helped to broaden reflections that I look forward to connecting to our global membership and upcoming events."
To find out more about the Copenhagen Legacy Lab, please visit www.wonderfulcopenhagen.com/convention-bureau/association-congresses/copenhagen-legacy-lab