Title:
Ideon Science Park celebrates 35 years
First image: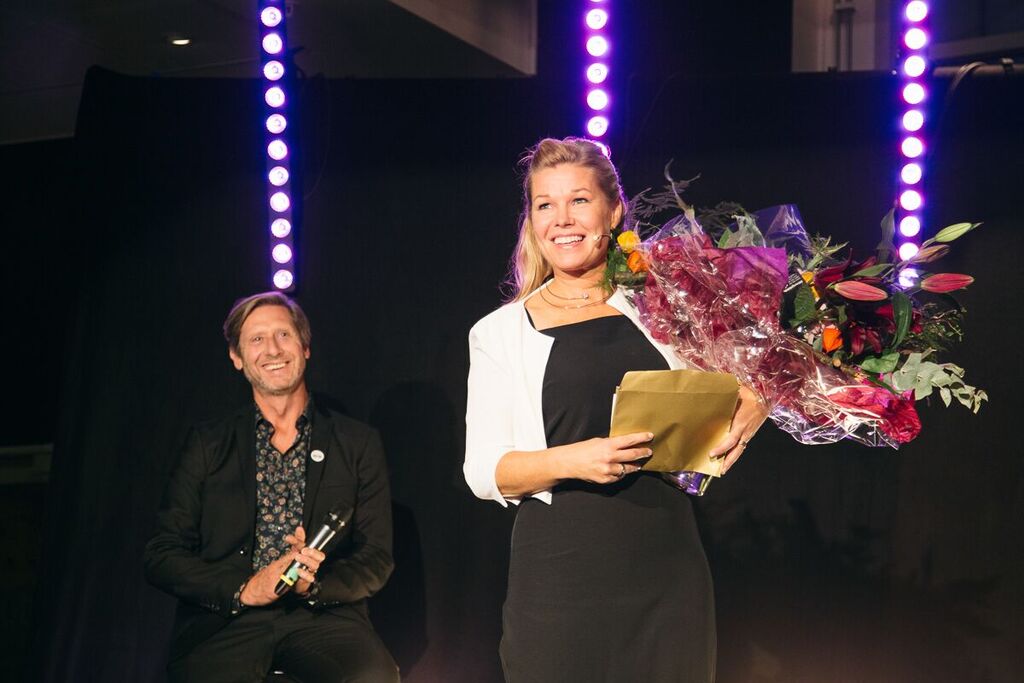 Text:
For 35 years Ideon Science Park has been supporting innovation, and on 28th September it celebrated its anniversary with a party that brought together industry, clusters, universities and regional and national government, as well as many entrepreneurs based in the park. IASP Chief Operations Officer Ebba Lund was also one of the guests for the celebrations, and met with the park's management team lead by CEO Mia Rolf.
The Ideon anniversary party included prizes for promising growth companies, awarded in two categories, the Ideon Stipend and Ideon's Mentorship Program. The winner of the Ideon Stipend, Bjorkstrom Robotics, received 25,000 SEK for their disruptive VR/AR based solution that may revolutionize a complete industry. Although still in its early phase the company already has strategic customers/partners and the Ideon Stipend will help to support an increased market contact.
The five Ideon Mentorship winners were selected to help young growth companies scale up, and will offer a total of 10 hours of mentorship in 2018.
"Ideon has meant a lot during my entrepreneurial journey and now I look forward to sharing my learnings through smart questions from hungry Ideon entrepreneurs," says Martin Gren, co-founder of Axis, one of the selected mentors.
The evening also included contributions from prominent Ideon entrepreneurs from each decade of the park's life. They encouraged new startups to believe in their ideas, test them on the market, to keep trying and not be discouraged by criticism, advising them to "dare to dream! Be bold, be brave and go for it!" One example came from the 1990s, where Mats Lindoff told the story of how Bluetooth was dismissed when it first launched with no-one believing his claims that it would be found in phones, headsets and most connected devices in the future.
You can see time travel videos celebrating 35 years here, and find out more about Ideon Science Park at https://ideon.se/.