Title:
IKP Knowledge Park partners with Merck
First image: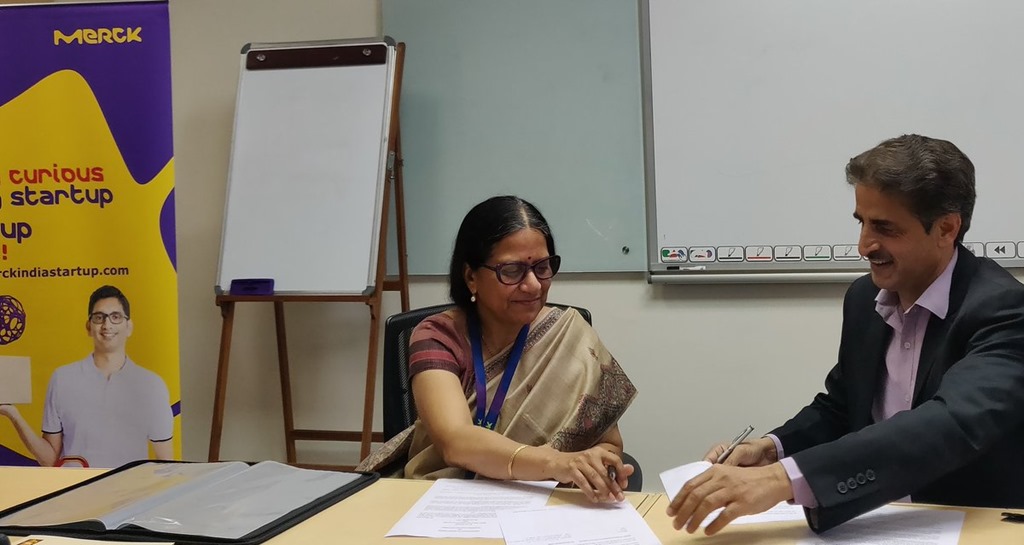 Text:
IKP Knowledge Park, India, has signed a partnership agreement with multinational pharmaceutical company Merck to support lifescience startups.
As a scientific partner of IKP, Merck India will provide startups with sector specific consultation, advice on relevant regulatory topics, and educational training and skill development in the field of biology and chemistry via the Merck Lifescience Startup initiative.
Using platforms that help bridge existing gaps in industry/academia/research and facilitate novel, high quality, affordable product development via cutting edge technologies, Merck and IKP will jointly focus on raising startup capabilities, helping them achieve excellence and become agents of change for building the Indian economy.
The MoU with Merck will help bring scientists into the innovation ecosystem, and explore avenues to help startups scale up faster and more effectively.
"I consider this partnership with Merck Life Sciences a significant landmark in IKP's journey in fostering the life science innovation ecosystem in the country and scaling our startups," commented Deepanwita Chattopadhyay, Chairman and CEO of IKP Knowledge Park.
To learn more about IASP member IKP Knowledge Park, visit www.ikpknowledgepark.com.