Title:
Leading role for Technopark Morocco with Aviram Foundation Award and Clinton Global Initiative
First image: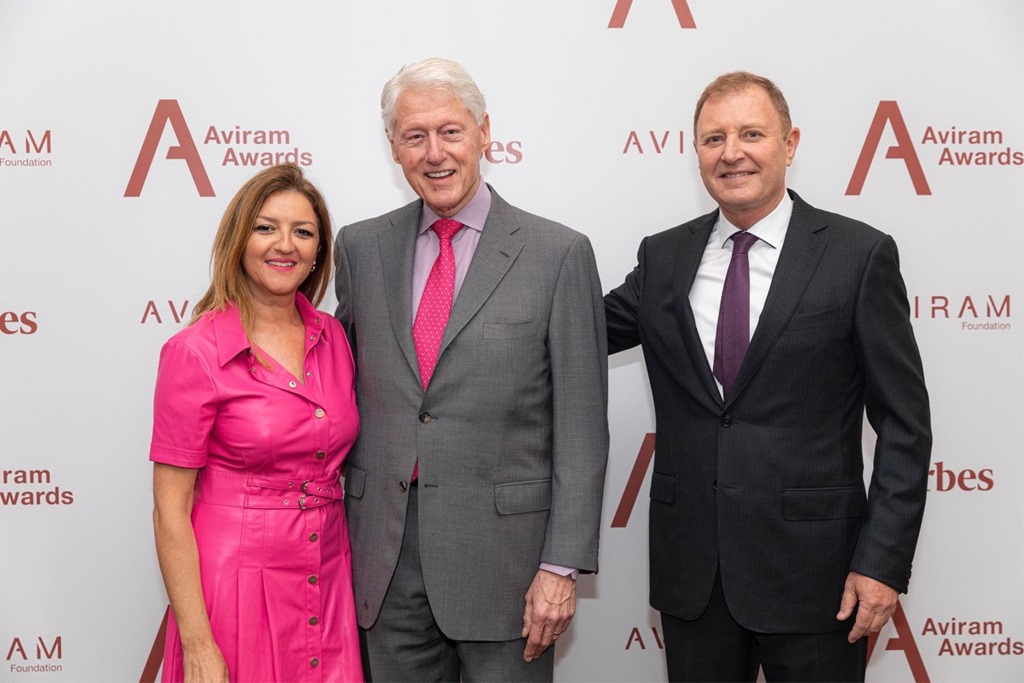 Text:
Technopark recently collaborated with the Aviram Foundation as a trusted partner at the second edition of the Aviram Awards, held in Morocco on 16 May and attended by former US President Bill Clinton.
The Aviram Awards are a competition for ideas and ventures from around the Middle East that change reality for the better, and a celebration of innovation, business and doing good. Held in partnership with the Clinton Global Initiative, the award ceremony brought together 5 finalists from Israel, Saudi Arabia, and Morocco in the city of Marrakech.
Hundreds of startups from the Middle East and North Africa applied to the prestigious Aviram Awards competition, with Technopark CEO Lamiae Benmakhlouf serving as one of the expert judges who evaluated the entries. Speaking in the "Meet the Judges" panel during the event, she highlighted the important role Technopark plays in supporting Moroccan startups, and emphasised the dedication and commitment of the Technopark team when it comes to nurturing and empowering the thriving entrepreneurial ecosystem across the country.
Judges placed climate change companies in the three top spots: they awarded the first prize of $500,000, mentoring and media support from Forbes to QD-SOL, who combat climate change with quantum green hydrogen production technology. Second prize of $100,000 went to CarbonBlue who provide a solution for removing carbon dioxide from the ocean, while third prize of $50,000 went to Moroccan company Deepecho, who use Artificial Intelligence and Deep Learning to mimic what a trained sonographer would do, and help radiologists and minimally trained clinicians with ultrasound video diagnosis.
Mrs Benmakhlouf also participated in a roundtable discussion with entrepreneurs, entrepreneurship support organizations, and economic development groups committed to building inclusive economic growth in the MENA region organised by the Clinton Global Initiative, where she shared insights on the startup ecosystem, the opportunities and challenges faced by entrepreneurs around the globe and how to leverage dynamics in a fast-changing world.
"It's not a coincidence that we've chosen Morocco for the final event. This is a great country that represents a blooming tech industry, inspired by local startups, that many of them, define their mission to improve lives in the region," commented Aviram Foundation CEO Ziv Aviram.