Title:
Meet the winners of Inspiring Solutions 2020!
First image: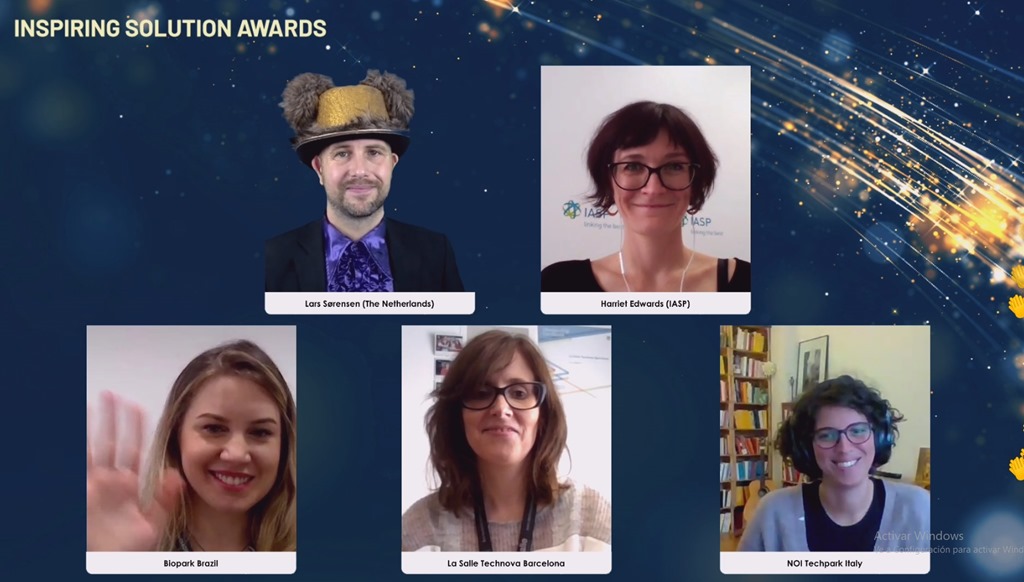 Text:
IASP is delighted to announce the three winners of our 2020 Inspiring Solutions awards!
A knowledge sharing programme that showcases bright ideas in science parks and areas of innovation worldwide. It builds up a library of best practice to inspire other innovation ecosystems with ideas they can implement in their local context.
This year the winners were chosen from a shortlist of 10 ideas from Brazil, China, Italy, Pakistan, Russia, Spain, Sweden, Thailand and the USA, and were selected by delegates at IASP Virtual, who voted for their favourite during our recent online world conference.
The winners were announced live on air, in a ceremony that came as close as we could to the suspense and celebration of a real in person event, including an MC with a party hat, and virtual fireworks! The three winners are:
First place winner: NOI, Italy - "miniNOI, the Science Club for Kids"
miniNOI is a science workshop for inquisitive children aged from 6 to 12, where they can freeze flowers at minus 200 degrees, power up a light bulb using sawdust, or build a robot. Children can experiment here using different formats, and engage with scientific themes in a playful way.
Children experience the world of research and science in a spontaneous way, with practical activities. They meet young researchers who work at NOI Techpark, gradually dismantling preconceptions: many researchers have been involved in this project over the years, and have increased their awareness of the importance of public engagement and science communication.
Find out more in their short video

Second place winner: Biopark, Brazil - "Biopark Science Club"
Biopark Science Club is a project that aims to insert scientific research and environmental awareness into children's daily lives, and helps disseminate knowledge in the school community through socio-environmental projects.
It increases contact between children and the world of research and science. Children and adolescents feel inspired to understand the community in which they live, with its problems and challenges and, working as a team, seek solutions and improvements through research and science, naturally developing soft skills such as creativity, collaboration, empathy and adaptability.
Find out more in their short video

Third place winner: La Salle Technova Barcelona, Spain - "TDD4Future, a virtual event by TechDemoDay"
The TDD4Future is a space to connect the entrepreneurial and innovative ecosystem, sharing content of interest in different digital platforms: webinars, thematic capsules, pitches, round tables, networking and music. Now, more than ever, we want to reimagine the future we want to create, and how we could contribute to the New Normal.
The key and innovative point of the project is a program combined with Virtual Reality that lets people use their senses and experience closeness in the digital world. It allows us to understand the new ideas of startups, connect them in real time with investors and corporates, attend virtual conferences and share networking space, entertainment and live music with all members of the innovation ecosystem.
Find out more in their short video
Congratulations to our three winners, and to all our 10 finalists. To get inspired by all of their solutions, see the full playlist of their videos on IASP Visuals or download a summary.
Images: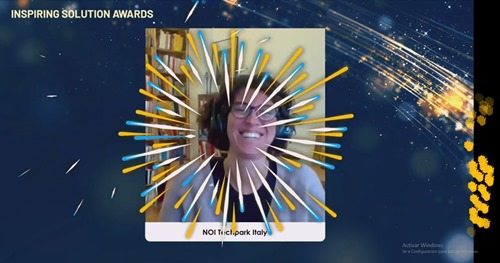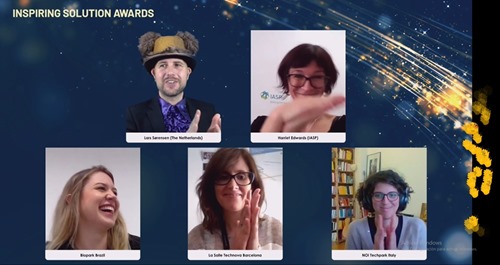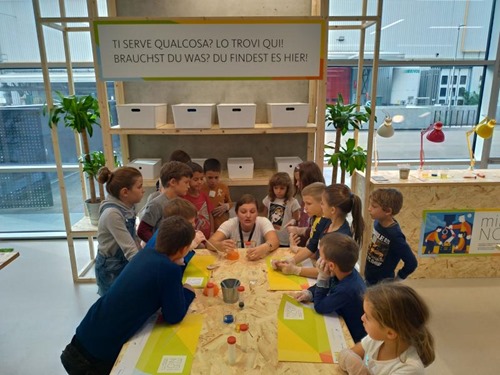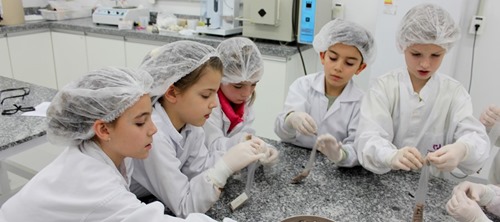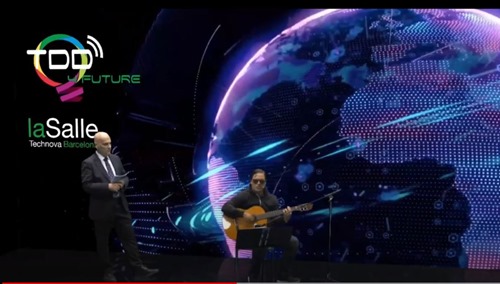 Our 3 winner representatives, L-R on the bottom row: Araceli Scanlon, Brazil (2nd place); Carmen Adan, Spain (3rd place) and Elisa Weiss, Italy (1st place)
Virtual fireworks for Elisa Weiss of NOI, our first place winner!
Young participants at the Biopark Science Club