Title:
New partnership to boost startups at SRTI Park
First image: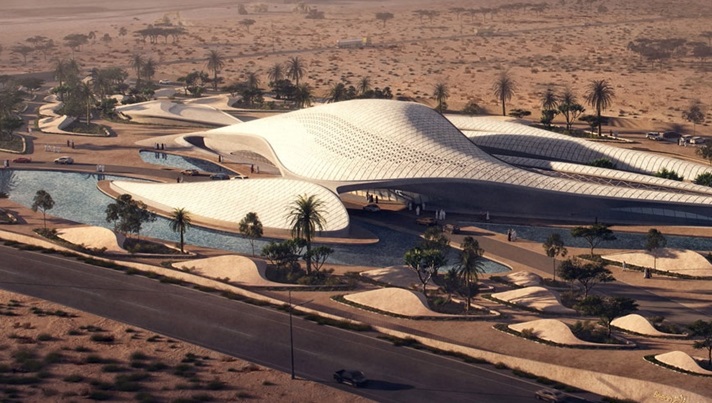 Text:
The Sharjah Research, Technology and Innovation Park (SRTI Park) and Bee'ah, the UAE's leading integrated environmental, recycling and waste management company, have forged a strategic partnership aimed at attracting, supporting and financing the next generation of local and international startups in the fields of technology and sustainability.
The partnership will give a boost to emerging local and global companies worldwide in innovative technology, particularly in the field of environmental sustainability, and will enhance the investment and technological sector in Sharjah, developing the emirate into an innovative and environmental capital in the Middle East.
The financing of the projects will be identified in the first pilot phase of the Accelerator Program launched by the SRTI Park recently. The SRTIP Acceleration Program is an industry-specific project aimed at bringing companies across the world towards the 4th Industrial Revolution. It will enable local and regional entrepreneurs as well as global startups to scale up their businesses through education, mentorship, and financing provided by the SRTI Park ecosystem and network. The partnership with the Acceleration Program will encourage new ideas and technologies which accelerate innovation, create jobs, energise society's talent and promote lasting economic growth.
Established in 2007, Bee'ah is one of the fastest growing environmental management companies in the Middle East, working towards a sustainable future through innovative solutions. Since its inception, Bee'ah has made impressive strides in the region and beyond with advanced practices in environmental management, systematic waste management, sustainability strategies for core resources and using renewable energy sources.
Hussain Al Mahmoudi, CEO of SRTI Park, expressed his happiness with this partnership with Bee'ah, commenting: "We are developing a pivotal centre in Sharjah for a global network of developers and researchers to support the industrial sector and move it to a future industry based on the latest innovative technologies. The UAE is a global centre for future industry through the adoption of advanced technology, especially in the industrial sector. SRTI Park in particular focuses on 3D printing technology, artificial intelligence, robotics and sustainability."
For his part, Khaled Al Huraimel, Group CEO of Bee'ah. said "We are proud of our new partnership with SRTI Park and look forward to attracting emerging and innovative companies and enabling and supporting them to make a quantum leap in Sharjah and the UAE by providing an environment of creativity and innovation."
To learn more about SRTI Park, please visit https://srtip.ae/.