Title:
STPs as enablers for economic development at IASP Pretoria
First image: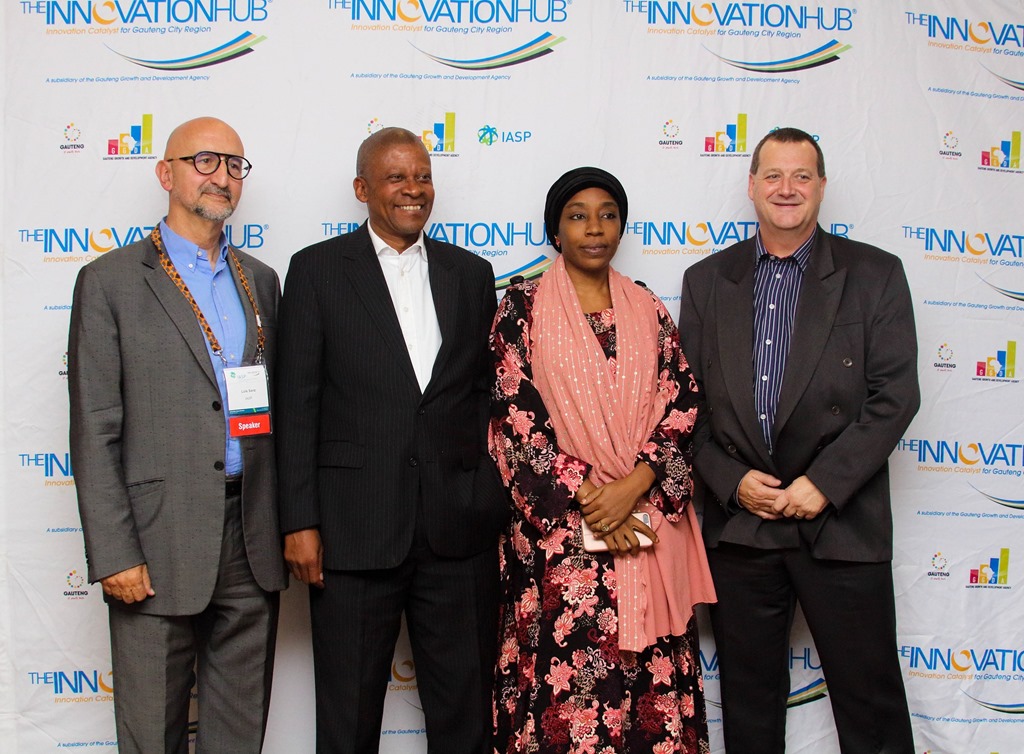 Text:
The contributions of science parks and areas of innovation as enablers of economic development was on the agenda on May 24-26, when The Innovation Hub under CEO Advocate Pieter Holl hosted the IASP Africa Division event in Pretoria.
More than 200 science park managers, university experts, successful entrepreneurs and representatives of science and technology-based companies from across Africa gathered in South Africa to discuss innovation as a basis for economic growth and the 4th Industrial Revolution.
Officially opened by Alan Boshwaen, IASP Africa Division President, IASP Director General Luis Sanz, the workshop kicked off with keynote speaker Andile Tlhoaele. As the Chair of South Africa's ICT Sector Council, which strengthens ICT skills development, he emphasised the need for communities in Africa to set their own goals and collaborate, and to always be mindful of the end users of the products and solutions that are developed in science parks.
How entrepreneurship supports economic growth, the building blocks of STPs and AOIs and best practice in small business incubation were all topics for discussion, with speakers covering issues such as how to improve the representation of black women in engineering, ways to encourage young people to pursue careers in entrepreneurship to compete with neighbouring countries, and how established healthcare companies can work with innovative SMEs to support growth. The Innovation Hub's Dr Rethabile Melamu said, "There is a need to support grass roots innovation. We have great knowledge at grass roots level through indigenous knowledge systems, which are as important as tech that comes out of a university."
Later sessions also highlighted the value of collaboration, both on a national and international level, and across the private and public sector. Tshepo Tsheko of the Botswana Innovation Hub described how private sector partners run hackathons, and the importance of the science park brand for their entrepreneurs, while Sebenzile Dlamini of the Royal Swazi Science and Technology Park discussed their efforts to support market access for their startups, helping them establish themselves in the local market before expanding internationally.
The remarkable attendance of this workshop is a clear indication of the growing impact in Africa," commented Luis Sanz, IASP Director General.
To find out more about The Innovation Hub and their work in South Africa, visit http://www.theinnovationhub.com/.