Title:
Tecnovates visits IASP Headquarters
First image: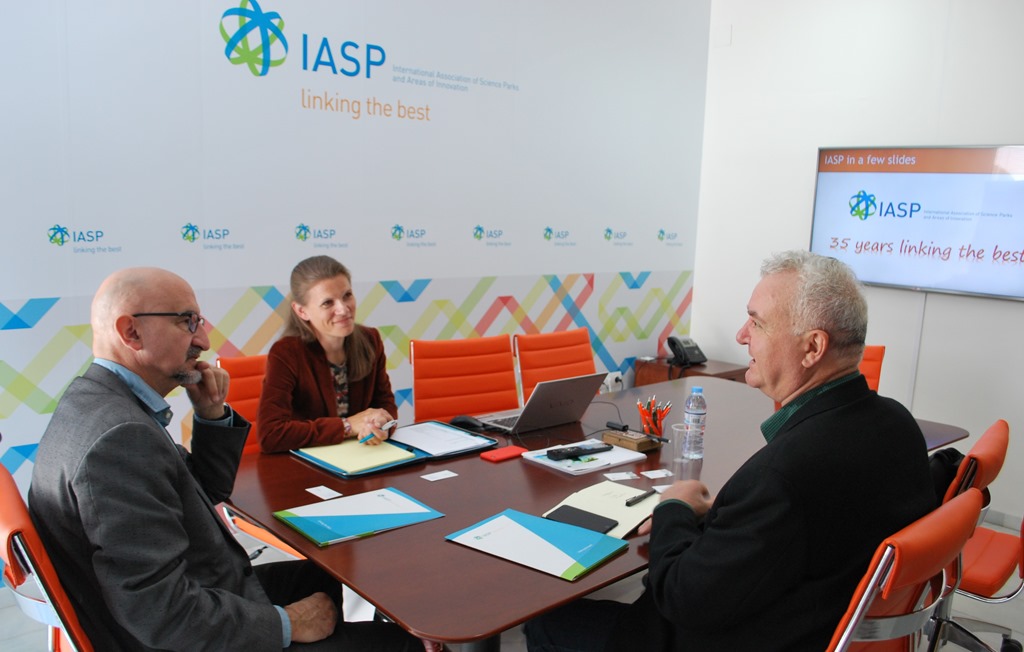 Text:
IASP was pleased to welcome Mr Ney Lazzari, Rector of the Universidad del Vale del Taquari (Brazil) to our World Headquarters in Malaga, Spain, today.
Mr Lazzari met with IASP Director General Luis Sanz and Chief Operations Officer Ebba Lund, to learn more about our global network and upcoming activities. During the meeting he took the opportunity to try out IASP's Strategigram, a software tool that enables STP managers to analyse their park's strategy, assess its evolution and compare it to other parks' strategic profiles. Following the meeting, he also connected with APTE, the Spanish Association of Science and Technology Parks, and the Andalucia Technology Park (PTA) where IASP offices are located.
The Universidad del Vale del Taquari runs the Tecnovates science park, an IASP member, which focuses on food technologies and agrifood, environmental and energy technologies, health and wellbeing tech, ICT and creative industries. Infrastructure includes fully equipped laboratory space, a food FabLab, coworking space and an incubator for new startups.
To find out more about Tecnovates, visit www.tecnovates.com.br.