Title:
The Innovation Hub hosts 2019 GirlCode Hackathon
First image: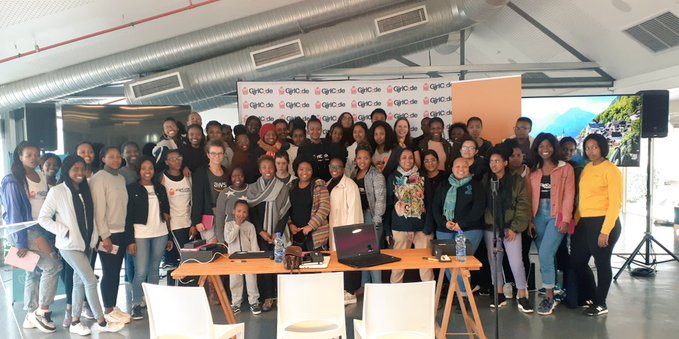 Text:
Developing future talent is just one of the ways that science parks support their cities and regions, and South Africa's The Innovation Hub is at the forefront of efforts to encourage young women to pursue tech careers.
The weekend of 3-4 August saw The Innovation Hub host the sixth edition of the GirlCode Hackathon, an annual event that focuses on raising the profile of female talent and developing the future of South African women in tech. It has become a platform for companies to recruit female talent, and to provide learning opportunities to participants.
At #GirlCodeHack, young women took part in 30 hours of non-stop programming, working in small teams to create a website, game, or mobile app that addresses a selected real-world challenge. The largest all female hackathon in South Africa, it brought together over 300 emerging software developers, graphic designers, user interface designers and business analysts, inspiring them to develop creative and tech-savvy digital solutions based on "Technology as an enabler to tackle the UN Sustainable Development Goals."
The winning solutions were an integrated device aimed at farmers that assesses soil in a farm and displays the data on a website, a web platform which allows consumers to donate food, buy local produce, donate food scraps for compost and volunteer at community kitchens, and an Android app that provides girls in rural areas and townships with tutorials on various modules and study materials in school.
Advocate Pieter Holl, CEO of The Innovation Hub, said: "We are proud and honoured to be hosting the GirlCodeHack in collaboration with GirlCode, Ericsson and AWS - this event has gotten the attention of so many women in the tech industry. We are looking forward to seeing the talent and creativity of all the participants, and the incredible solutions that they come up with to solve challenges that have been put forward to help make the world a better place."
To find out more about The Innovation Hub, visit http://www.theinnovationhub.com/