Title:
Vote for the best and tell our story
First image: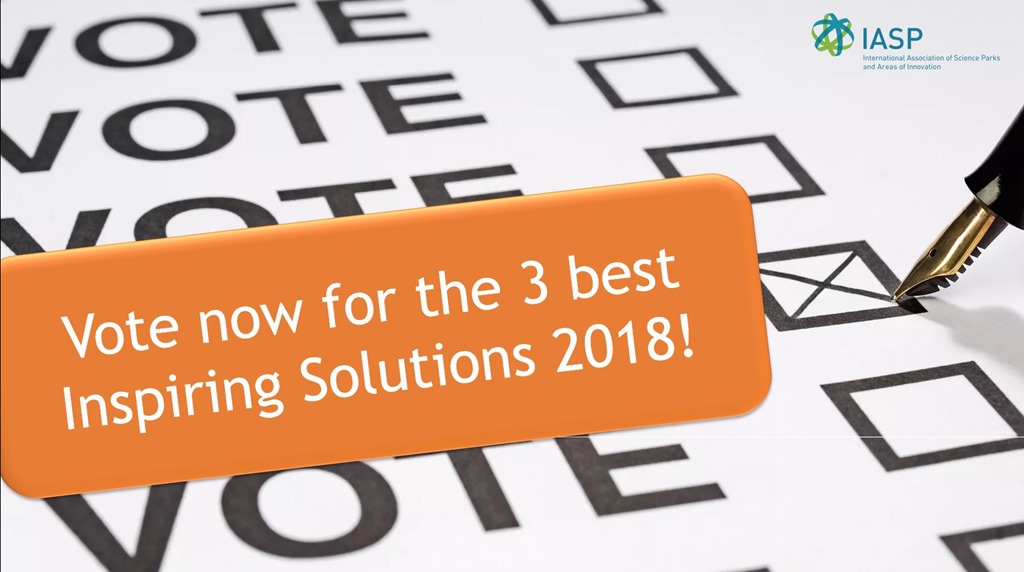 Text:
Knowledge sharing is at the heart of what IASP does. From established best practice to new innovative ideas for solving daily challenges every science park manager faces, to staying on top of the latest global trends in the industry and producing statistics.
IASP members from around the world are the source of all this knowledge, and their active participation in our global network ensures our finger is always on the pulse of new developments in technology, innovation and economic development.
Statistics and the story of science parks
Up-to-date global statistics are one of our most valuable tools when it comes to telling the story of science parks and other areas of innovation, and as the only global association of STPs and AOIs, IASP is uniquely placed to compile them.
It's only by knowing what is happening in science parks globally, with the numbers to back us up, that we can tell the full story of our industry and how our members support economic development in their cities and regions.
That is why IASP members are currently sharing their data to ensure our latest statistics are truly representative and include all the latest international trends, so we can keep enhancing the visibility of science parks and other areas of innovation.
Any IASP Full member who hasn't received a link to the survey is invited to contact us at iasp@iasp.ws.
The best new ideas and initiatives
The IASP Inspiring Solutions Programme is a knowledge sharing initiative, and a way to recognise excellence within the world of science parks and areas of innovation. This year's edition is already in the voting stage, with the 10 finalists selected by an expert committee bidding for three winning spots.
From new approaches to open innovation, to innovative management structures, helping STEM come into the classroom, promoting mobile app development, acceleration and investment programmes, and bringing SMEs closer to big science projects, all science parks and areas of innovation can learn something from their ideas. But only three of them can win!
IASP members, check your inbox for the link to vote, and click here to read more about the 10 finalists.