Gazi Teknopark
Background information
Founded in 2007, Gazi Teknopark is located in Ankara on the Gazi University Golbasi Campus, and works to ensure development of creativeness, innovativeness and entrepreneurship culture.
Focusing on R&D, the park supports university-industry collaboration, collaborates with other technoparks, and emphasises international collaboration. Its main sectors of activity are Electronics, Energy, ICT & Communications, Micromachines and Nanotechnology, services for business and industry and Software Engineering.
Resident companies, academics and entrepreneurs are supported with services including prototyping, international marketing, financial and legal counselling, and access to funding sources. Other services include the Young Entrepreneurship Programme, which supports students and young people to use design-oriented thinking to create innovative solutions to current problems and turn them into products with a realistic business model. The park also offers internships, part time opportunities and workplace training, to encourage them to purse STEM careers and develop a culture of entrepreneurship. Gazi Teknopark also runs the Anahtar Incubation Centre, and its own Technology Transfer Office.
Logo: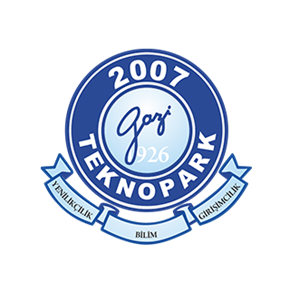 Main technology sectors

Name:

ICT & Communications

Name:

Micromachines and Nanotechnology

Name:

Services for Business and Industry

Name:

Software Engineering