Hacettepe Universitesi Teknoloji Gelistirme Bolgesi Yonetici A.S.
Background information
Hacettepe Teknokent was founded in 2003, and its four sites form the Hacettepe University Technology Development Zone.
The first site is located in Ankara, just south of the Hacettepe University Beytepe Campus, in the university's education and research complex. A second site is located adjacent to the residential areas on the Beytepe Campus, with Hacettepe-Polatlı Teknokent and Hacettepe-Ivedik OSB Teknokent making up the other locations. The park's triple helix corporate partners are Hacettepe University, the Polatlı Municipality and the Gama Industrial Facilities, Manufacturing and Installation, Inc.
The main objectives of Hacettepe Teknokent are to conduct coordinated R&D and software development, and to support the development of new products and technologies. It also works to reduce tech imports and increase their export, provide new employment opportunities, and to add to global knowledge. Its main sectors are computer software, computer technology, information technology, internet technology, portal installation and operation, simulation, electronics, meteorology and geographical information systems, and medical software.
Infrastructure includes 10 R&D buildings for entrepreneurs and companies, as well as a Technology Transfer Center that provides a platform for greater university-industry collaboration. The park is also home to the Turkish Patent Institute Information and Documentation Unit, which offers support in the acquisition of patents and intellectual property rights.
Logo: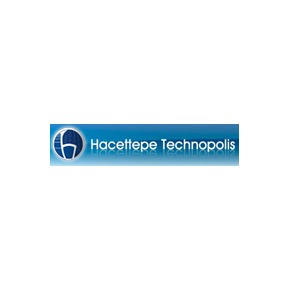 Name

Hacettepe Universitesi Teknoloji Gelistirme Bolgesi Yonetici A.S.

Location

Çankaya Ankara, Turkey

Main technology sectors

Name:

ICT & Communications

Name:

Micromachines and Nanotechnology