33rd IASP World Conference on Science Parks and Areas of Innovation
Title:
Enterprise EuroLodging
Billede: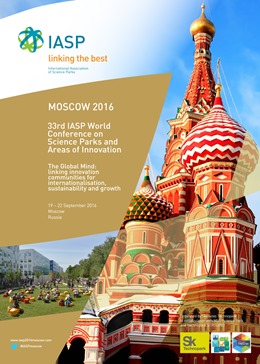 Document type:
Conference Paper
Authors

FullNameWithTitle2:

Ms. Soledad Diaz


Publication date

September 2016
Description:
In a world where companies are born looking to a global market, not only with their focus on the closest ones, internationalisation has become a key process for enterprise development. Belonging to professional networks that could facilitate a gateway to international markets and the correct exploitation of them has a very high value for companies. The national associations of Science and Technology Parks (STPS) could be this gateway to all the organizations located in parks including the own management bodies of parks. Enterprise EuroLodging Program (E²) is the first project proposal to be developed between national associations with the coordination and support of the International Association of Science Parks and Areas of Innovation (IASP). The main objective of the program is to foster the mobility of enterprises and all kinds of interested organisations, located in different IASP members offering the opportunity to spend short periods of time in their facilities.
Conference name

33rd IASP World Conference on Science Parks and Areas of Innovation

Conference theme

The Global Mind linking innovation communities for internationalisation, sustainability and growth

Conference start date

19 September 2016

Conference end date

22 September 2016