Technopark Strogino
Background information
Technopark Stogino is based in Moscow and offers an excellent starting point for small innovative companies, and provides comfortable conditions for business. Its goal is to support the priority areas of development of the city's economy: production of medical devices and pharmaceuticals, digital technologies
Founded in 2007 by the Moscow City Government, it provides pre incubation services to entrepreneurs as well as a startup incubator, with support for the commercialization competitive high tech businesses. Providing industrial, office and warehouse space with all necessary infrastructure and the ability to organize high-tech manufacturing processes, laboratories, research and development offices, Technopark Strogino helps turn innovative business ideas into high-quality, attractive business investment projects.
The park is home to a 3D printing and prototyping centre, offering 3D modelling, plastic molding, milling, laser cutting, architectural modelling and printed circuit boards. Supporting the industrial design and engineering sectors, it helps take products from concept to prototype and the production of small batches of a product for testing, market assessment and commercialization.
Technopark Strogino also manages Mosmedpark, a cluster of biomedical services and laboratory diagnostics for manufacturers of medical devices, equipment and pharmaceuticals, where medical production, laboratories, warehouses and administrative premises are located on the same site.
Logo: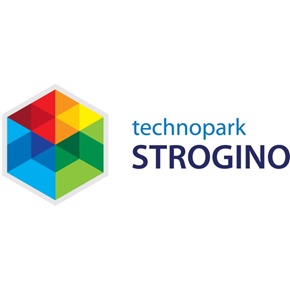 Main technology sectors

Name:

Computer Science and Hardwares

Name:

Micromachines and Nanotechnology

Member category

General Contact