Publication date - real:
08-08-2017
User info - details - for blog detail layout:
First image: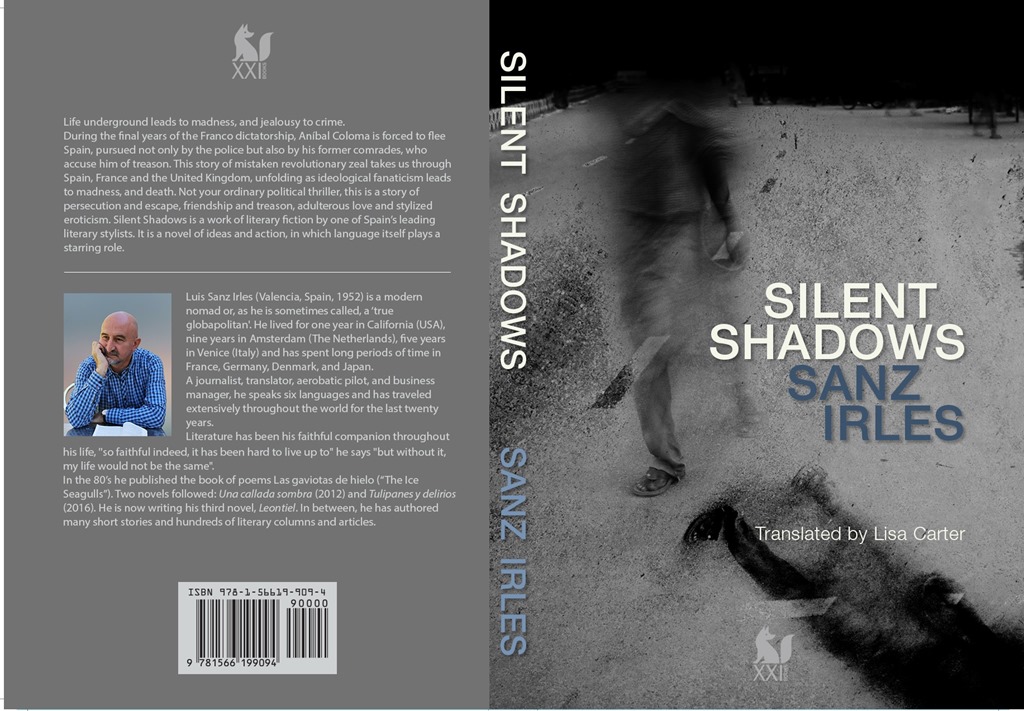 Long text:
There is more to life than work.
I'm sure you'll all agree with this statement. So, for a change, please allow me to barge in today with some life and art.
As some of you know, I am also an author and have been busy with literature all my life, not only writing novels, tales and poetry, but also reading it, publishing literary criticism and articles, book reviews, etc.
I am pleased to share with you that my novel Silent Shadows has just been published in English. (The original novel, Una callada sombra, is about to be printed in its 2nd edition in Spain).
The following has been said about Silent Shadows:
"Not your ordinary political thriller, this is a story of persecution and escape, friendship and treason, adulterous love and stylized eroticism. Silent Shadows is a work of literary fiction by one of Spain's leading literary stylists. It is a novel of ideas, and action, in which language itself plays a starring role."
I would like to thank literary translator Lisa Carter for her appreciative words, and let me add that if you are interested in how politics and ideology affect private lives and how fanaticism provides moral alibis for hideous crimes, you will quite likely enjoy reading this novel.
You can order Silent Shadows, paperback or e-book, here:
And you can read an excerpt here: https://goo.gl/qBE7yt
Thanks for your kind attention.
There are no comments