Title:
Peer-to-peer chat: Deepanwita Chattopadhyay & Charlotta Gummeson
First image: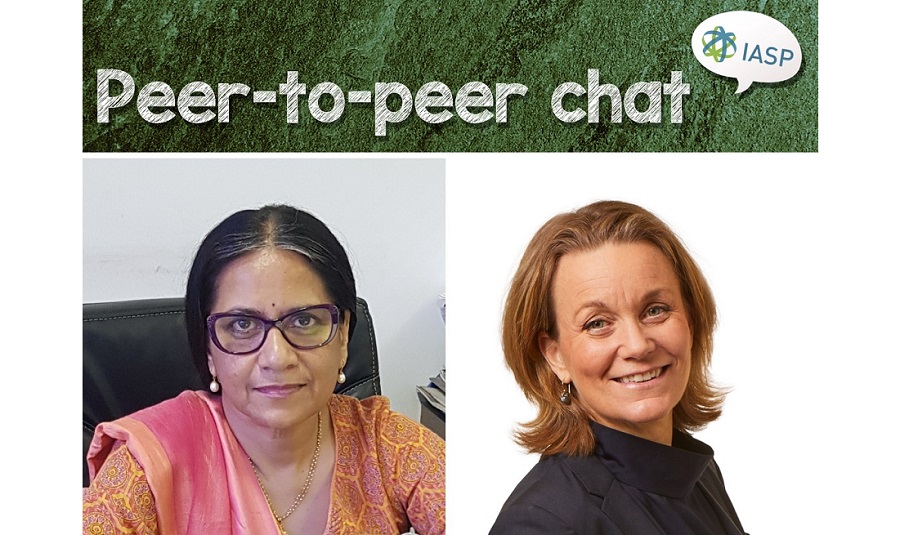 Notes:
Join us at 11am CEST on June 30th for a "Peer-to-peer" conversation with Deepanwita Chattopadhyay (IKP Knowledge Park, India) and Charlotta Gummerson (Sahlgrenska Science Park, Sweden), who both lead urban life science parks in Hyderabad and Gothenburg, working closely with the business community, public sector and academia.
They will share their experiences of close collaboration with innovation managers and multisector stakeholders across their cities and regions, and discuss how a collaborative strategy at city level helps bringing together key partners to improve conditions for local research and entrepreneurship, using the network effect to create opportunities, co-innovation and sustainable growth.
Registration: The webinar is free for IASP members, all other participants can sign up for a 60€ fee (please register at the link below and IASP staff will be in touch about payment). Places are limited and will be allocated on a first come first served basis. Once you have registered, please keep an eye out for the confirmation email with the link to join the session.