Title:
Announcing the IASP Inspiring Solutions finalists 2017!
First image: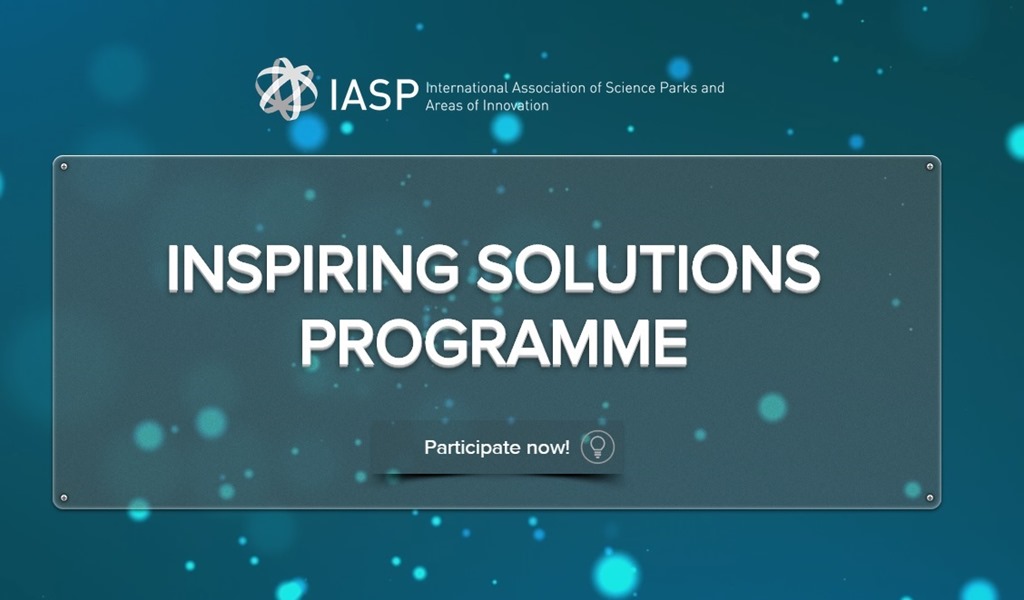 Text:
Announcing the IASP Inspiring Solutions finalists 2017!
Following an in depth review by our panel of expert judges, IASP is delighted to announce the 10 shortlisted entries for the Inspiring Solutions Programme 2017!
We had an amazing response to the competition which is now in its fourth year, with high quality entries received from all over the world, representing every IASP regional division.
The 10 finalists are:
Awakening innovative projects in SMEs: "SelanC, activate innovation!" presented by Angers Technopole, France
Bilkent CYBERPARK B2B Matching Methodology, presented by Bilkent Cyberpark, Turkey
A Challenge for the Park, presented by Bizkaia Science and Technology Park, Spain
The Biz Clinic, presented by Edmonton Research Park, Canada
The Educational Lab, presented by Lakeside Science & Technology Park (LSTP), Austria
Science communication programme as the part of PSTP branding strategy, presented by Poznan Science and Technology Park, Poland
Greentech Park Program, presented by São Leopoldo Tech Park (TECNOSINOS), Brazil
Coderdojo Summercamp, presented by Science Park Mjärdevi, Sweden
HIV Digital, presented by Tallinn Science Park, Estonia
eKasiLab Programme, presented by The Innovation Hub, South Africa
Full details of their solutions will be coming soon: keep an eye on your inbox and social media, especially the #InspiringSolutions hashtag.
We will also be opening the voting for IASP members to select their three favourite solutions: the three which they consider to be the most innovative, the most inspiring, and the most useful for other science parks and areas of innovation. The winners will be announced live on stage at our World
Conference in Istanbul, Turkey from 26th-29thSeptember – join us there to be the first to hear the news!