Title:
Announcing the three winners of IASP Inspiring Solutions 2019!
First image: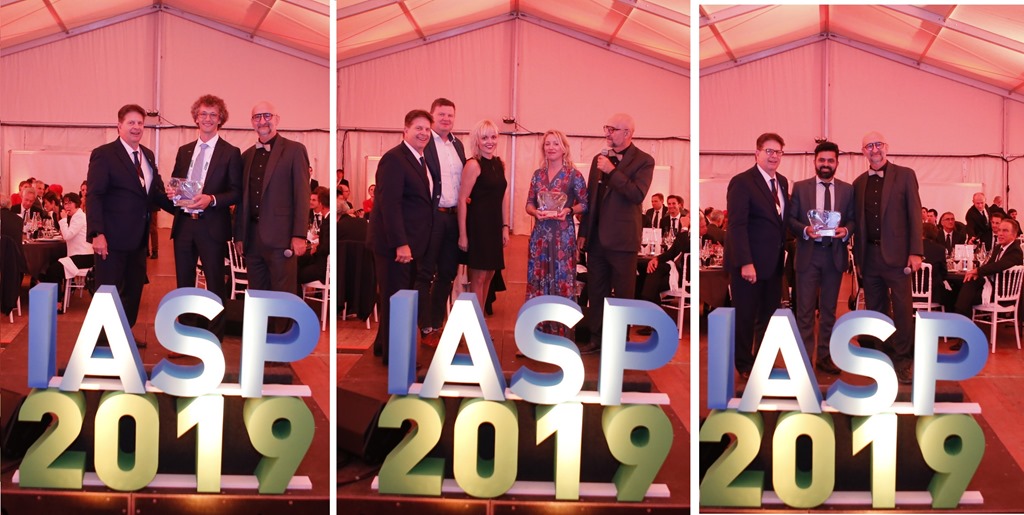 Text:
And now, the news we've all been waiting for: the three winners of the 2019 IASP Inspiring Solutions programme, as announced during the IASP Nantes Gala Dinner!
The dinner was held on September 26th at the Chateau de Goulaine, one of the historic castles of the Loire Valley, where IASP Director General Luis Sanz and International Chair Paul Krutko announced the winners.
The three winners, as voted for by IASP members around the world, are:
1st place: Lakeside Science and Technology Park, (Klagenfurt, Austria), for "Digital Kindergarten - Lakeside IT Curriculum"
The Digital Kindergarten prepares the next generation for challenges and opportunities of the digital era, and the correct usage of digital devices via an educational programme in the ideal surrounding of an STP. The Lakeside IT curriculum is a whole curriculum, running from kindergarten through primary school and on to high school.
2nd place: Tehnopol Science Park Tallinn (Tallinn, Estonia): "Level 11 – New Level in Innovation"
Level 11 connects progressive Estonian corporations with local start-ups to encourage joint innovation initiatives. 80 corporations and 70 start-ups were engaged resulting in innovation events, 1:1-matchmaking, innovation audits, company visits and Innovation Leaders' Club. The ultimate outcome is 8 success stories of collaborative R&D and product development.
3rd place: Parque Tecnológico UFRJ, (Rio de Janeiro, Brazil): "The Short Circuit Gallery of Public Art (Galeria Curto Circuito de Arte Pública)"
The Short Circuit Gallery of Public Art is an initiative taken by the UFRJ Science Park and the School of Fine Arts to transform the Park into a live laboratory for experimenting art that mixes technology and innovation.
Congratulations to our three winners, and thank you to the rest of the finalists for sharing their inspiring ideas from around the world.
Full details of the three winning solutions and the winners from previous years are available at www.iaspinspiringsolutions.com/get-inspired.
Inspiring Solutions is IASP's knowledge sharing initiative which puts the IASP quality seal on innovative ideas in science park and area of innovation management, builds up a global library of best practices, and seeks to inspire other members. This year we received a total of 37 entries from across the world, from which an expert panel selected 10 finalists. IASP members then voted for their three favourites.
Inspiring Solutions 2020 will be launched soon, so watch this space and get your bright ideas ready!