Title:
Areas of Innovation and private industry at Kilometro Rosso
First image: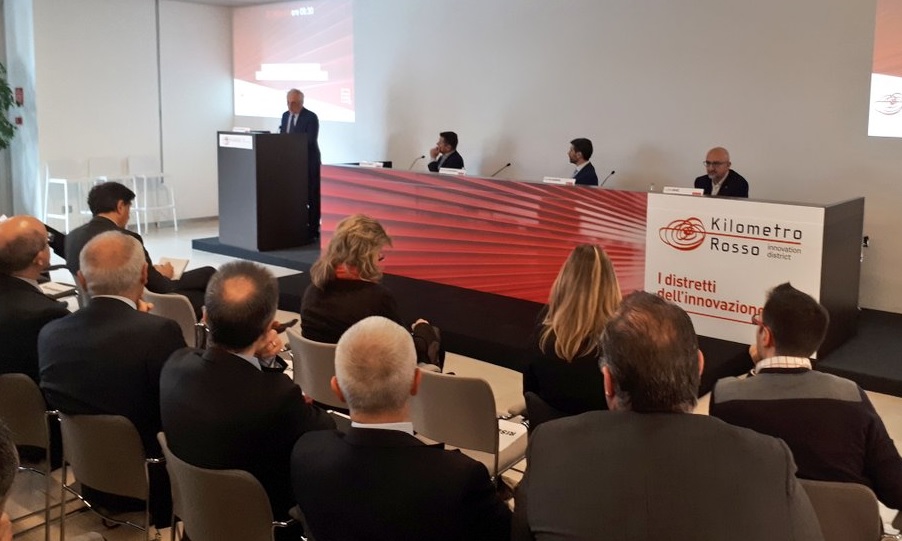 Text:
Over 100 delegates gathered on 20 February to explore "Areas of innovation - research, technology transfer, companies" at an international event hosted by Kilometro Rosso, Italy.
The event provided an important opportunity for discussion on the role of areas of innovation, aka innovation districts, their impact on regional economic development, and the dynamics of technology transfer. IASP Director General Luis Sanz was invited to deliver a keynote presentation with an overview of world trends, and benchmarks of the international scenario in a discussion between science parks, entrepreneurs and research institutions.
He emphasised the value of collaboration with private industry, and how to increase the interest of big private companies in investing in science parks and areas of innovation, as well as developing their own. There was lively audience discussion on the topic with panellists representing private STPs such as Kilometro Rosso itself, and the new STP project being established near Milan by pharma company Zambon.
"What big industry, SMEs and university research centers can do if they work together is far greater than the sum of their individual capacity," commented Salvatore Majorana, director of Kilometro Rosso.