Title:
Blockchain on the agenda at Palestine Techno Park
First image: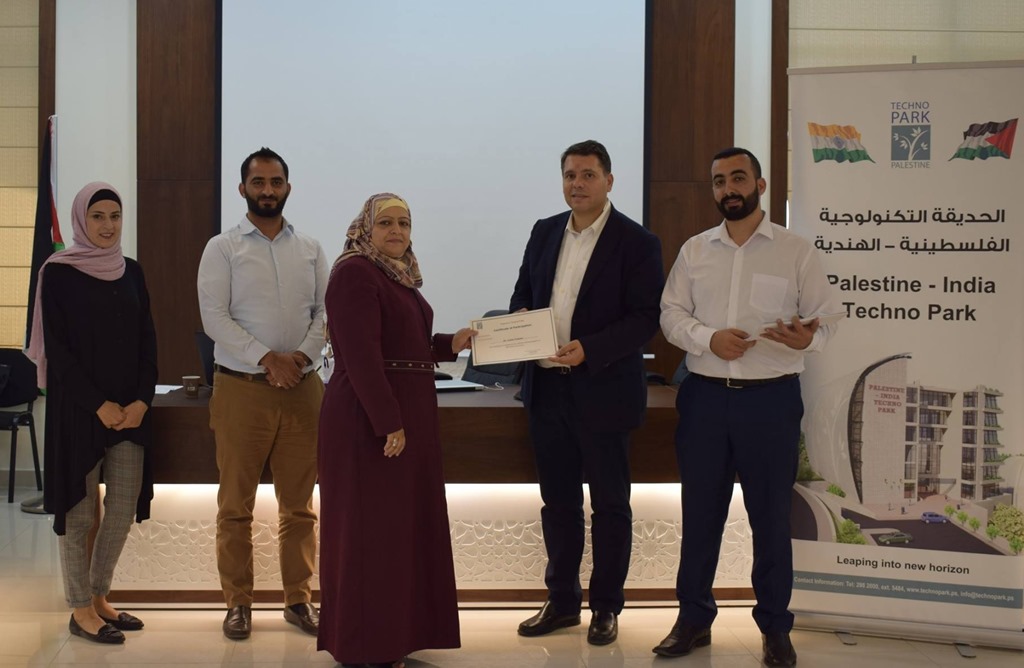 Text:
The Palestine Techno Park recently organized an intensive professional lab-based training course on blockchain technology, which brought together students, entrepreneurs and even government officials.
Covering crypto currencies and private vs public blockchain, network design and sample blockchain transaction execution and distributed ledger technology were all on the agenda. Led by certified blockchain experts, both Palestinian expats based in Abu Dhabi, the bootcamp enabling attendees to develop their technical and start developing new applications for both government and business.
Blockchain is a key sector for IASP member the Palestine Techno Park (PTP), which is also developing the "FinTech Floor". This will be their very own FinTech innovation lab including a customised platform that will serve as an access point to Fintech technologies for international financial players, tech companies and VCs. Offering infrastructure and equipment and training in blockchain technology it will work towards developing a FinTech ecosystem with links to potential buyers across the MENA region and beyond.
Other blockchain seminars organised by PTP at universities in the West Bank have focused on state-backed pilots, enterprise crypto services offered by established firms like Ripple, initial coin offerings (ICOs) and Bitcoin. Cryptocurrencies are seen as a potential solution for local entrepreneurs to overcome current challenges in receiving international payments.
Laith Kassis, CEO of PTP, commented, "The whole ethos of decentralized ledgers plays into the [Palestinian] community's need to talk peer-to-peer, that will enable Palestinian entrepreneurs to do business internationally. Blockchain and FinTech has a huge potential to change the dynamics of our economy and solve many of the financial constraints [by] leveraging the decentralization of the network."
The Palestine Techno Park is a member of IASP and also participates in the IASP blockchain subnetwork.
For more about IASP blockchain see www.iasp.ws/our-members/subnetworks/blockchain.