Title:
Brazilian delegation visits IASP
First image: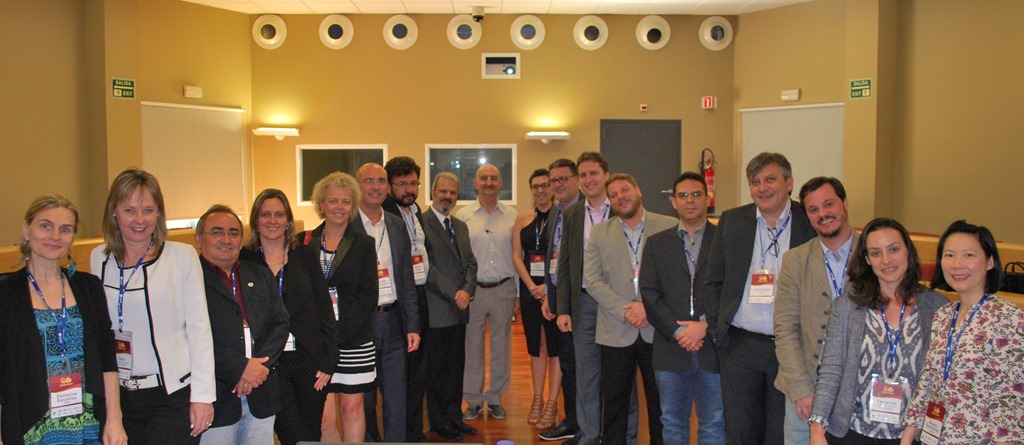 Text:
A delegation of innovation managers from across Brazil recently travelled to Spain on a technical mission, and met with IASP.
The delegation included representatives from Brazilian science parks, universities and government, several of whom are IASP members. As part of their visit to the Andalusia Technology Park (PTA), where IASP offices are based, they met with IASP Director General Luis Sanz and discussed the relationship of changing models of science parks and areas of innovation with cities and new types of industry.
Several partners of the INCOBRA project were also part of the group, and highlighted the project's work to increase R&D collaboration between Europe and Brazil.
They also conducted a technical visit of the PTA, with a particular focus on its governance model and development, especially the close cooperation between the University of Malaga and the PTA, before crossing Spain to visit other Spanish science parks, including other IASP members.