Title:
EVOLUT 4.0 pre-acceleration programme goes global
First image: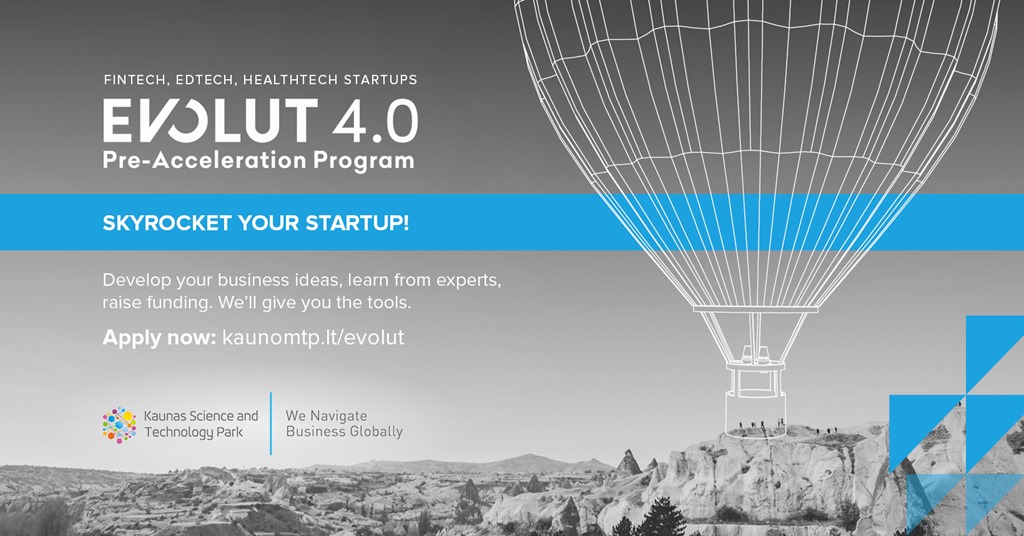 Text:
EVOLUT 4.0 has gone from strength to strength since winning first place in IASP's Inspiring Solutions programme in 2018, and now for the first time it opens its virtual doors to startups around the world.
A business pre-acceleration programme run by Kaunas Science and Technology Park (Lithuania) EVOLUT 4.0 offers practical business growth insights to develop innovative products or services on a global scale. Aimed at selected early-stage startups who are developing their fintech, edtech, medtech, greentech, energytech solutions, it helps them to develop an innovative product, increase sales and prepare for the investment phase.
It offers entrepreneurs the opportunity to develop business ideas, learn from experts, raise funding and network with business angels, venture capital fund partners and entrepreneurs, while specialists in marketing, sales, communication, financial planning will help entrepreneurs to define the stages of business development and achieve the desired result of starting a business.
"Online pre-acceleration program EVOLUT 4.0 was designed to develop teams or early-stage companies into fully fledged startups. Our main goal here is to help you turn ideas and sketches into real products and skyrocket your business growth. Such activities as guided pivot sessions will help you find the right business direction and adapt its model to the current market. In the end you will have a Minimum Viable Product (MVP) that will enable further growth," says Paulius Nezabitauskas, the director of Kaunas STP.
Mentors and facilitators from the Kaunas STP innovation community will coordinate activities and support the participants on the path of business growth, working together to find a business model tailored to each startup, and helping them make contacts within the wider innovation ecosystem.
The programme is organized remotely and is held in English. Activities run from March 19 to May 10, with registration open to startups worldwide until March 15 at kaunomtp/evolut.