Title:
IASP Luxembourg brings a new Board of Directors
First image: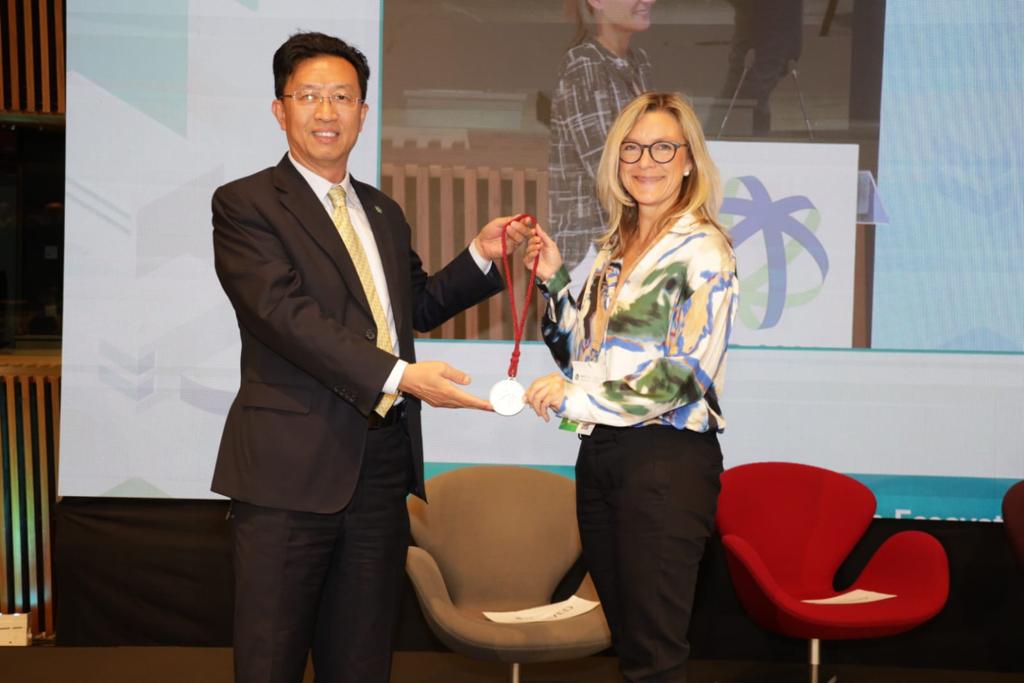 Text:
The IASP General Assembly was held on September 14th, during which the new President was ratified and Board members elected. After serving as Vice President, Lena Miranda now takes over from outgoing President Herbert Chen (TusPark, China) who comes to the end of his term.
Herbert Chen began his term in 2021 during the IASP Virtual World Conference. At IASP Luxembourg Mr Chen led the Opening Ceremony, officiated at the General Assembly, presented the winners of the IASP Inspiring Solutions programme with their awards and welcomed new IASP members during the Grand Dinner before formally passing his presidential medal to Lena Miranda during the Closing Ceremony on September 15.
New IASP President Lena Miranda has extensive experience in Swedish innovation policy as well as driving processes for increased growth and competitiveness in knowledge-intensive companies. She is the CEO of Linköping Science Park, Sweden, a world-class innovation hotspot, where more than 400 companies and 7,000 employees inspire the community with technology, services and an explorative mindset. The Park is home to leading tech companies as well as pioneering startups, and it's a place where businesses grow and break frontiers in close collaboration with academia and talent.
Lena's connection with IASP is strong and longstanding: in addition to the vice presidency, she has previously served as the President of IASP European Division, and has been a regular contributor to our global events and knowledge sharing initiatives. She will now lead the IASP International Board, which is made up of 15 members from 14 different countries: Brazil, China, Ecuador, France, Iran, Italy, Japan, Kenya, the Netherlands, Slovenia, Spain, Sweden, Thailand, and the USA. Together they represent IASP's over 300 members and their 100,000+ companies in 80 countries.
Lena Miranda commented that "IASP is a large and strong global network, which I will have the privilege to manage and develop in my role. It's a context where we share experiences and inspire each other, strengthening the conditions for positive development at home".
Lena is joined on the Executive Board by Salvatore Majorana (Kilometro Rosso Innovation District, Italy) as Vice President and Jorge Audy (Tecnopuc, Brazil) as Treasurer, taking over from Deepanwita Chattopadhyay (IKP Knowledge Park, India). CEO Ebba Lund completes the Executive Board.
We also welcome new directors to the IASP International Board: Mieke de Bruin (Utrecht Science Park, the Netherlands) and Shigekata Mizuno (Kyoto Research Park, Japan), as well as Jernej Pintar (Technology Park Ljubljana, Slovenia), who starts his term as IASP European Division President. We are delighted to have them with us guiding the association and look forward to working together in the coming months.
IASP sincerely thanks the outgoing Board members Deepanwita Chattopadhyay (IKP Knowledge Park, India), Gavin Poole (Here East, UK), Jorge Arosemena (City of Knowledge, Panama), Paul Krutko (Ann Arbor Spark, USA) and Luis Sanz (IASP) for their hard work and efforts.

You can see a full overview of the new Board of Directors at https://www.iasp.ws/about-us/board-of-directors.
Images: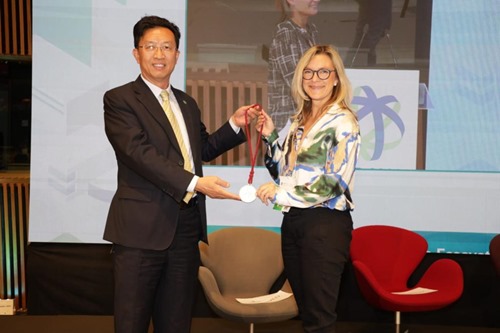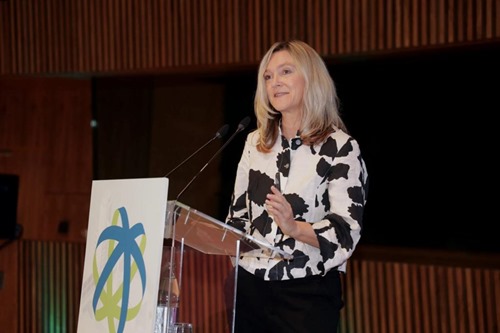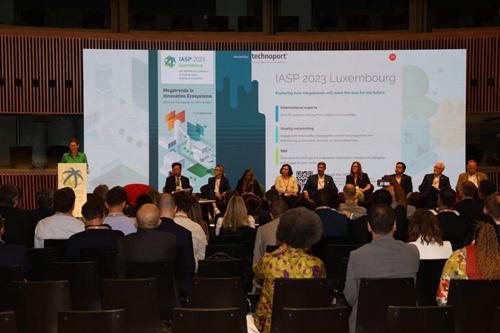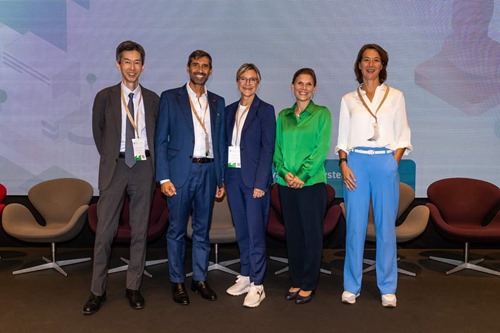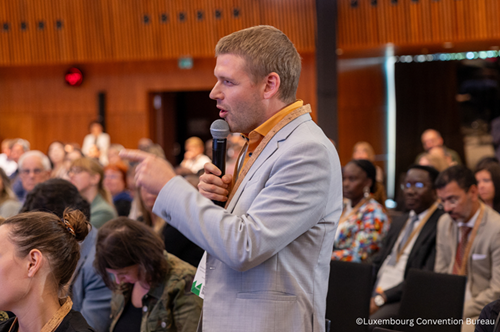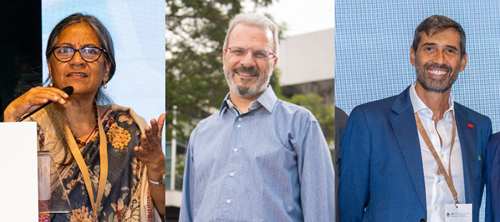 Passing on the IASP President's medallion
New IASP President Lena Miranda
IASP General Assembly 2023
New Directors and Executive Board members with IASP CEO Ebba Lund
Jernej Pintar, the new IASP European Division President and Board member
Outgoing and Incoming Treasurers Deepanwita Chattopadhyay and Jorge Audy, and new Vice President Salvatore Majorana