Title:
Italian life science innovation at Openzone
First image: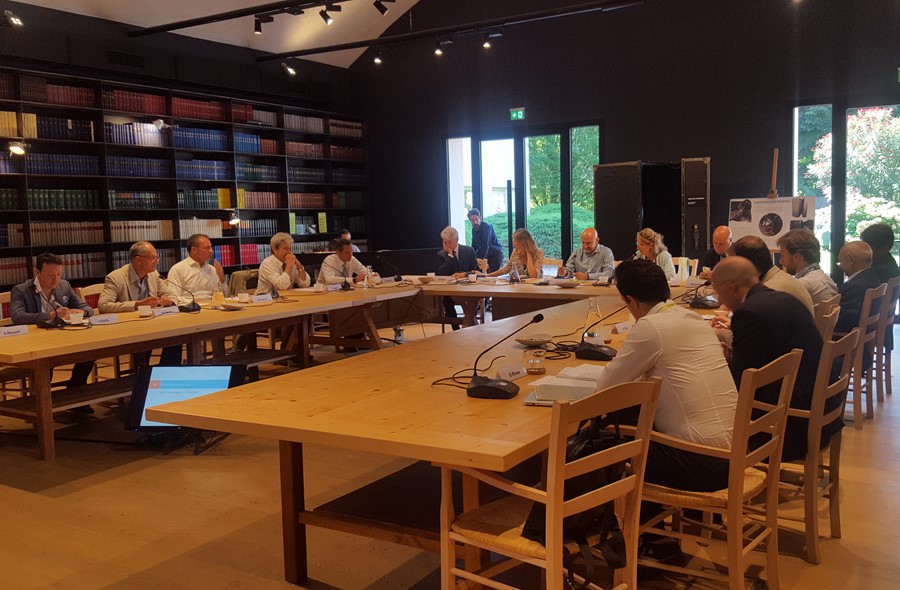 Text:
Openzone campus recently held a strategic meeting, to reflect on the contribution of science parks and the innovation ecosystem.
Hosted by Openzone president Elena Zambon, IASP Director General Luis Sanz spoke to a group of business representatives based in the Openzone innovation and technology park at its campus near Milan, Italy.
Openzone, a 100% private initiative by international biopharma firm Zambon Group, is a scientific campus focused on life sciences with over 7500mq of laboratories and 15,550mq of offices, hosting 21 companies and over 600 staff.
During the meeting, attendees explored the role of STPs and innovation districts today and in the near future, and their impact and how to measure it, especially taking into account the point of view of the companies located in these areas of innovation.
Issues such as the relationship between business and university, the need for non-stop internationalisation, and the benefits of smart networking, among others, were debated in an intellectually enriching and friendly atmosphere.Openzone is also home to the Museum Zambon and Oxy.gen, a futuristic air-bubble shaped building created from an idea of the Zambon Group and designed by the architect Michele De Lucchi as a place of science associated with breathing. To find out more, please visit www.openzone.it.