Title:
New faces at IASP HQ
First image: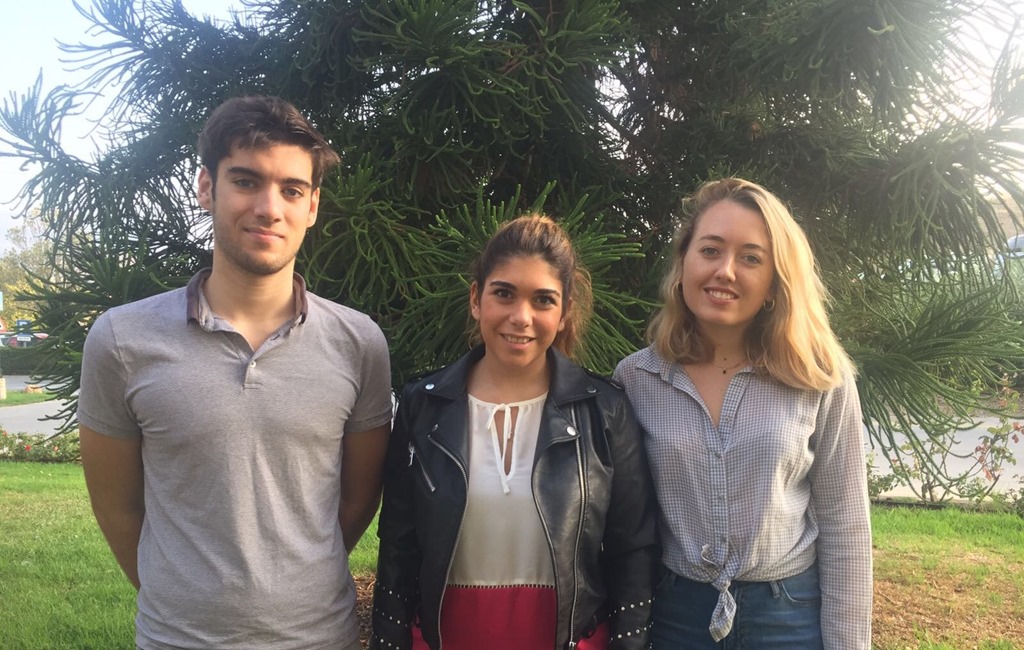 Text:
Over the summer three new interns joined our team at Headquarters in Malaga! While their first weeks were mainly used to get familiar with our industry, the variety of tasks have intensified in September where they have experienced the busy time up to our annual world conference. Over the course of the next 8 months you will be hearing more from Mathilde, Guillermo and Claudia, who have the following backgrounds:
Mathilde Albin is from La Reunion and studied International Affairs and Management of Sustainable development at Hec Montreal in Canada. She will be working in the Projects and Services department, and she is keen to learn more about the world of science parks and innovation during her time at IASP.
Also joining the Projects and Services department is Guillermo Callejo from Spain, who is currently studying Economics at the University of Bath in the UK. As well as his native Spanish, he also speaks French and English and he has a passion for Blockchain and cryptocurrencies. He has written articles for online newspapers and is the cofounder of the Blockchain Spanish Observatory.
Claudia Corazza, who holds dual Italian and Spanish nationality and studied translation and interpretation at the Universities of Bologna and Málaga will be part of the Communications and Events department with the aim of broadening her professional abilities and international outlook. With our new webinar service and upcoming events around the world, she will be assisting our team in these and other communications-related tasks, while Mathilde and Guillermo will be involved in our knowledge-based services.
They all look forward to working with our members from across the world and we are pleased to welcome them to IASP.