Title:
New IASP Industry 4.0 subnetwork
First image: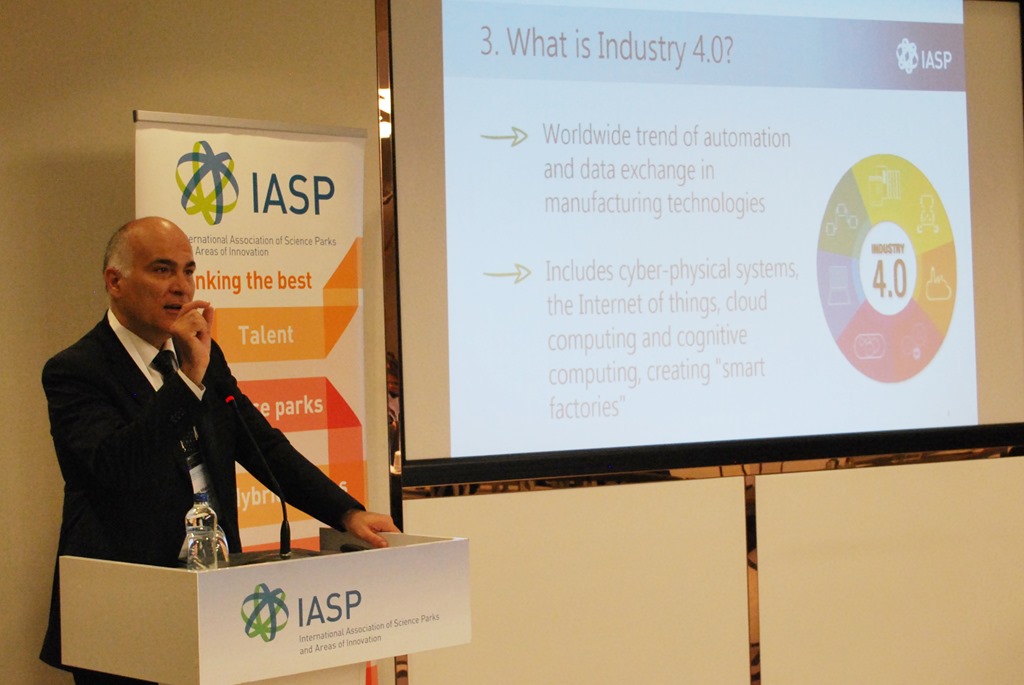 Text:
During the recent World Conference in Istanbul, Turkey, IASP announced the creation of a new subnetwork focusing on Industry 4.0 and held an inaugural meeting.
Industry 4.0 is a name for the current trend of automation and data exchange in manufacturing technologies. It includes cyber-physical systems, the Internet of things, cloud computing and cognitive computing, creating what is sometimes called a "smart factory".
Technologies related to Industry 4.0 are prominent in many science parks and areas of innovation, and led by President Josep Piqué, IASP had gathered expressions of interest from numerous IASP members. This first meeting was the official launch of the new subnetwork, which will bring together members interested in the sector to create further opportunities for international collaboration and knowledge sharing.
Supported by IASP Headquarters, subnetworks are open to any interested member and are flexible global working groups under the IASP umbrella.
If you are interested in joining the Industry 4.0 subnetwork, please contact us at communication@iasp.ws.