Title:
Our Inspiring Solutions winners 2018
First image: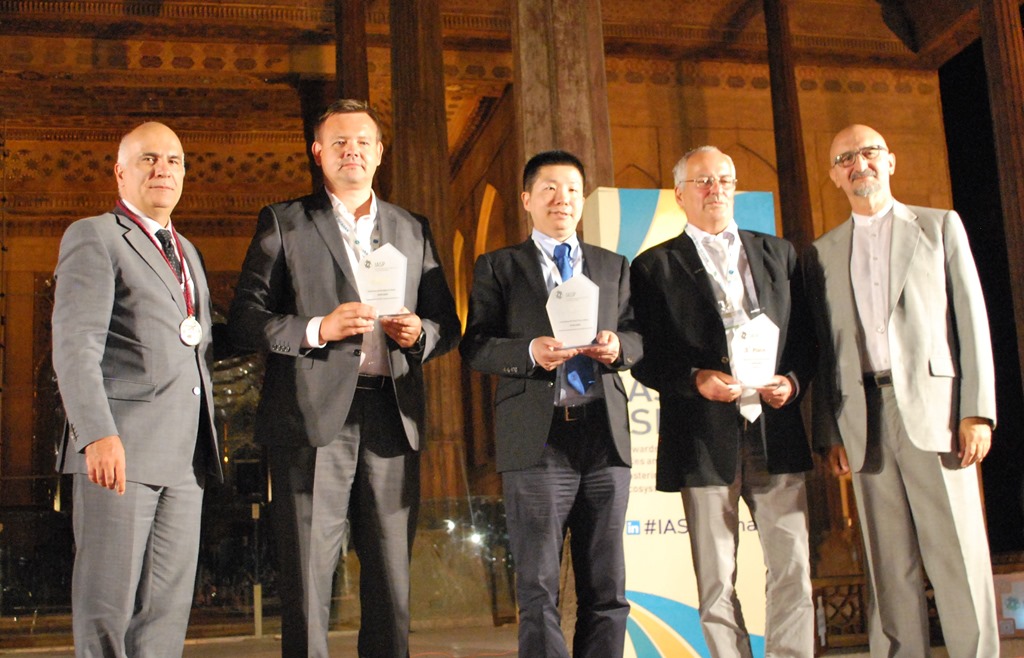 Text:
At the IASP Isfahan Gala Dinner, held in the gardens of the Chehel Sotoun Palace, IASP Director General Luis Sanz announced the winners of the IASP Inspiring Solutions Programme 2018.
The three winners, as voted for by IASP members, are:
In first place: Kaunas Science and Technology Park, Lithuania, for 'Entrepreneurship and New Product Development Program EVOLUT 4.0 ©'
EVOLUT is a unique methodology supporting companies at different stages of development with disruptive technology-based business ideas in Industry 4.0, helping them commercialise products and scale up sales. It enables entrepreneurs to adapt their business models to market needs, and boasts an average company survival rate of 90%.
In second place: Shanghai Caohejing Hi-Tech Park, China, for 'Thinkubation Accelerating Program driven by CHJ and Cisco CRDC'
Thinkubation Accelerating Program is a collaborative open innovation program to share resources, co-incubate and co-invest in high potential growth startups, bridging the gap between big corporations and SMEs and startups and strengthening their innovation potential.
In third place: Lakeside Science and Technology Park, Austria - NAWImix
An educational lab teaching teachers how to teach STEM subjects in innovative ways, empowering the next generation of entrepreneurs. It brings together business and education within the science park, boosting the STEM talent pool of the future.
Congratulations to our three winners, and thank you to the rest of the finalists for sharing their inspiring ideas from around the world.
Full details of the three winning solutions, as well as previous years' winners, are available at www.iaspinspiringsolutions.com.
Inspiring Solutions is IASP's knowledge sharing initiative which puts the IASP quality seal on innovative ideas in science park and area of innovation management, builds up a global library of best practices, and seeks to inspire other members. This year we received a total of 17 entries from across the world, from which an expert panel selected 10 finalists. IASP members then voted for their three favourites.
Inspiring Solutions 2019 will be launched soon, so watch this space and get your bright ideas ready!